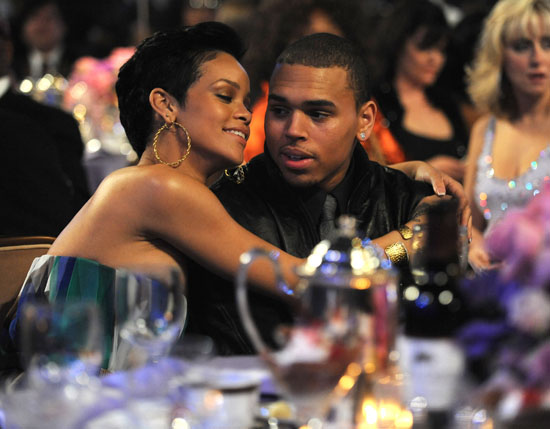 First the STD rumors, then the pregnancy rumors and now they're saying that Chris Brown and Rihanna may have a series of tapes featuring kinky acts from the pop princess we all know as Rihanna.
In the March 30 issue of Star — on sale now — we report that Rihanna allowed Chris to record some of their, um, intimate moments and — she worries that the racy tapes could ruin her — especially after seeing how quickly Chris turned on her once before. "Rihanna has no issues with her sexuality," a source tells Star. "But she'd be mortified if her friends and family found this out!"
Insiders say Rihanna is still emotionally fragile and vulnerable since the Feb. 8 assault that left her nearly unconscious. "This whole beating incident is terribly humiliating for her. She's already traumatized and will do anything to make it all go away as quickly as possible," explains the insider.

SOURCE: STAR MAGAZINE
Considering the source, we doubt any of that information is true (just like the STD & pregnancy rumors, which are also FALSE!), but it's still funny never-the-less.
Be the first to receive breaking news alerts and more stories like this by subscribing to our mailing list.