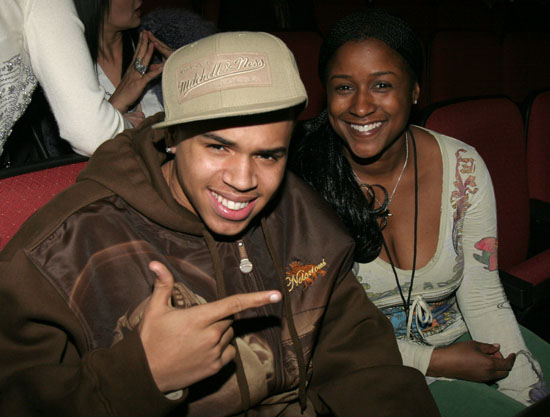 Chris Brown's manager Tina Davis is now shutting down rumors of the two being intimate with each other after sources said that she was in fact the woman who was texting Chris Brown the night of the fight between him and Rihanna.
The relationship between Ms. Davis and Mr. Brown is that of manager and client. There has never been any other relationship. The rumors in circulation are false," said Marshall B. Grossman, Davis' lawyer. "There are no emails between Ms. Davis and Mr. Brown of the type which have been described in media reports.
Allegedly Brown received a text with sexual content from a woman while with Rihanna a month ago, which sparked the altercation between the couple and left Rihanna severely beaten.
Davis will seek legal action if she finds out who the anonymous source is that leaked the information to TMZ. In this statement Davis' lawyer also said:
If the source of the false rumors is identified, legal action will be taken. Given the nature of the legal issues affecting Mr. Brown, Ms. Davis will not be making any further statements.
Rumors sparked two years ago about a possible sexual relationship with Davis and Brown but both denied speculations.
With so many rumors and speculations swirling wildly within the media about Chris & Rihanna's relationship, we believe the truth will eventually emerge. Let us remember that what is done in the dark will come to light.
Be the first to receive breaking news alerts and more stories like this by subscribing to our mailing list.