Atlanta rappers T.I. and Shawty Lo surprised concertgoers Friday night when the two reportedly united onstage at T.I.'s Club Crucial in Atlanta. The two have been going back and forth with diss tracks and numerous verbal jabs in interviews for over a year. Their biggest blow-out was back in November 2008 at the Dirty Awards when Tip's crew and Lo's crew got into two separate physical altercations during the ceremony, eventually shutting the whole thing down prematurely. But according to recent reports, the two have made up and ended the childish beef, just in time for T.I. to serve his 1-year prison sentence on weapons charges (beginning in two weeks).
"After that last altercation at the Dirty Awards, I told him my side of the story," Lo said Sunday in his studio, located in Atlanta's Bankhead neighborhood. "We talked for, like, 15 minutes. We decided in 2009, we're coming into a clean slate. And he's finnin' to go in. What better place to do it than in Bankhead at Club Crucial? … It was unexpected," Lo continued. "We already talked. Me being a man, I just went up there, and the crowd went crazy. They was shocked. We dapped each other as soon as I hit the stage. It was a good feeling."
Despite the beef between the two being dead, Lo said making a song with Tip is probably premature thinking at this point, but it isn't impossible.

"We don't know," Lo said with a smile before going off to join the likes of Fat Joe, Jim Jones, Young Jeezy and DJ Drama and DJ Infamous' party at the Velvet Room. "Stay tuned. Everything is in the mix. We haven't talked about doing music since 2006, but at least we have been talking. It feels good to be here."

SOURCE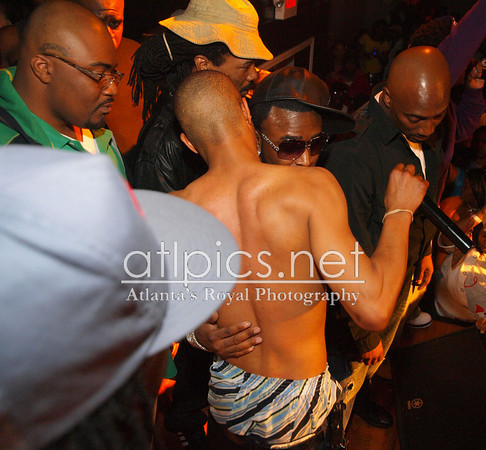 PHOTOS: ATLPICS.NET
Be the first to receive breaking news alerts and more stories like this by subscribing to our mailing list.