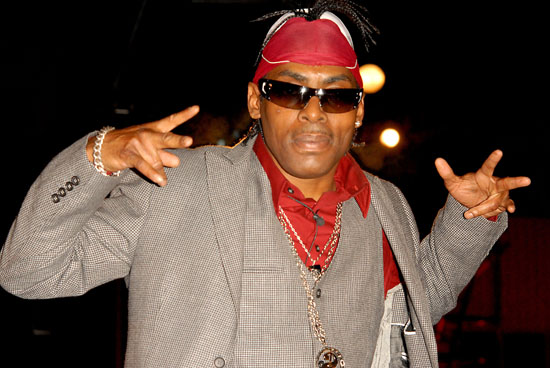 According to TMZ, rapper Coolio (real name: Artis Leon Ivey Jr.) was arrested at Los Angeles International Airport (LAX) for drug possession Friday afternoon. Coolio's drug of choice? Crack cocaine!
We're told the rapper was going through a security screening to get to his Southwest Airlines flight when a screener found crack cocaine on his person. Sources close to the situation tell us Coolio — real name Artis Leon Ivey, Jr — got physical with the screener at some point during the incident. Coolio posted $10,000 bail was released at 3:22 PM.
Getting busted with weed is one thing … but crack?! Wow! And at an airport of all places. All that money and you mean to tell us home boy couldn't afford to pay someone else to smuggle his crack through airport security? We're sure a crack carrier wouldn't set him back 10 G's.
Be the first to receive breaking news alerts and more stories like this by subscribing to our mailing list.