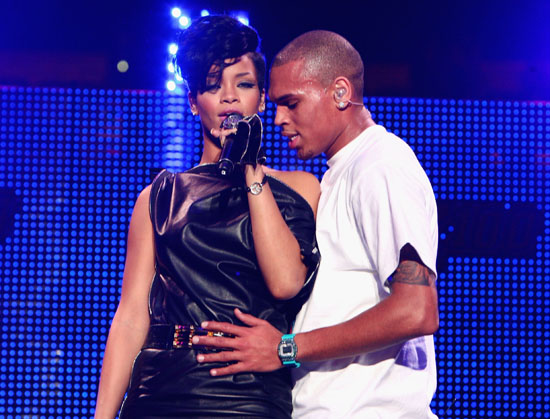 Rumors are running rampant that Chris Brown and Rihanna may have gotten married while they spent the weekend together in Miami at Diddy's mansion. Star Magazine ran a story yesterday saying that when Chris saw Rihanna for the first time after the incident, he dropped to his knees, begged for forgiveness … and proposed right on the spot.
In the March 16 issue of Star — on sale now! — we report that the couple had a tearful face-to-face meeting at Diddy's $14.5 million Miami mansion, during which an emotional Chris apologized, begged for forgiveness and proposed to her on the spot.

"All she's ever wanted was to be with him forever," a source tells Star. "Rihanna is looking for the husband-and-two-kids deal before she turns 25. She believes in fairy tales, and she wants to live hers with Chris. She was totally up front and confessed to him, 'I can't live without you.'"

The pair wasted no time making Rihanna's fairy tale come true. They even called a minister to the mansion on exclusive Star Island!
Chris Brown is due in Los Angeles court today. Keep checking back because we'll definitely be letting you know how that went!
Be the first to receive breaking news alerts and more stories like this by subscribing to our mailing list.