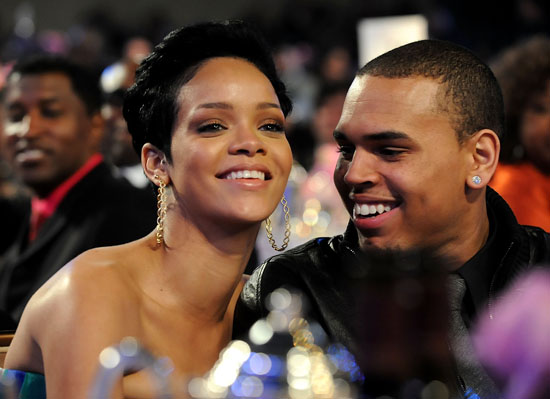 Update (Feb. 26th 2009 @ 2:51 am): A source has exclusively revelaed to Gossip On This that Rihanna is NOT PREGNANT!
Oh Lord here comes another rumor! First came the STD rumors, now they're saying Rihanna might be pregnant with Chris Brown's baby. What's next?
Rihanna was hiding a shocking secret when Chris Brown brutally beat her. In the March 9 issue of Star — on sale now — we exclusively report that days before the terrifying incident, Rihanna consulted an ob-gyn at Cedars-Sinai Medical Center after confiding to close friends that she suspected she was pregnant with Chris' baby.
Wearing sunglasses and dressed in all black, she appeared nervous and upset. "She was extremely fidgety. She seemed totally uncomfortable," an eyewitness at the doctor's office tells Star. With their relationship already on rocky ground, Rihanna feared a pregnancy could be the last straw and Chris might dump her.

"She was scared he would react badly," says an insider.

But Rihanna did not get the chance to tell her boyfriend of a year about her trip to the doctor. Before she got a chance to say anything, Chris beat her black and blue after she tried to grab his cellphone to read a text message he had just received.

SOURCE
This sounds like some shit they're coming up with to sell magazines. We'll give them a pass since we're in a recession and everybody's trying to get their paper up before it gets worse. But ….. on the off-chance that this IS true, this will definitely won't help Chris Brown's case. A woman beater is bad (really bad) … but a pregnant woman beater is a big no-no.
Be the first to receive breaking news alerts and more stories like this by subscribing to our mailing list.