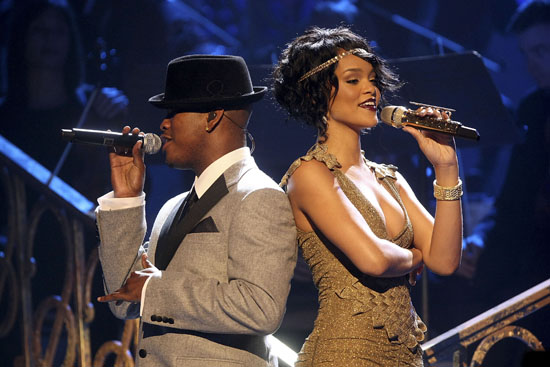 Ne-Yo, who has worked with both Chris Brown and Rihanna in the past, recently spoke with MTV News and gave them his take on the crazy Chris Brown/Rihanna situation. The popular songwriter said that he talked to Rihanna personally because he wanted the information straight from the source instead of taking the word of third parties.
"I wanted to talk to them before I made a comment," he said. "I spoke to Rihanna. She says she's fine. She didn't go into detail about what happened. I understand it's a painful situation; I didn't push."
"I saw the picture," he said solemnly. "That just really — that hurt me to my heart, man. Again, I still don't know what happened, 'cause I haven't had the opportunity to talk to Chris yet. But to take it to that level really hurt my heart. All I can say is, I'm praying for both of them. They're both in my prayers. I haven't had a chance to talk to Chris yet. I just wanna sit down and talk to that dude and just explain if he doesn't understand: 'That's not something that's excusable, bruh. You have to get a little smarter about whatever it is going on in your relationship. You have to get a little smarter about how you handle certain situations.'"

"I'm not going to crucify him," Ne-Yo continued. "I'm not going to do that. That's still my homeboy at the end of the day. For it to go to that level was wrong. I won't say who was responsible. I won't pick no sides. I'm just saying it was wrong [that] it had to happen like that, and I'm praying for the both of them."

SOURCE
Be the first to receive breaking news alerts and more stories like this by subscribing to our mailing list.