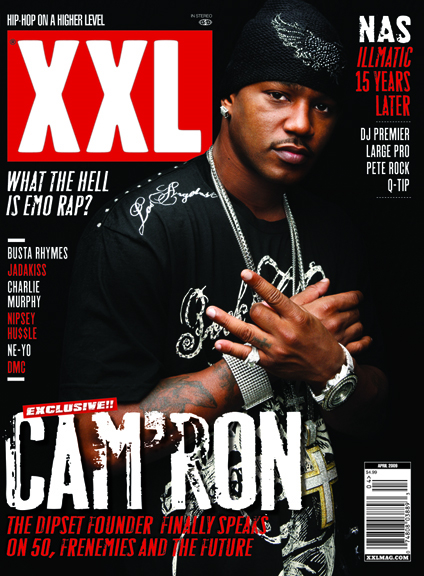 XXL has found Cam'ron!
Call it a comeback. After nearly two years out of the spotlight, the Diplomats' charismatic founder, Cam'ron, sat down with XXL magazine for his first interview in years.

The cover story features Cam finally speaking on his enigmatic hiatus, Diplomats ownership, being an alleged "paper gangster" and the root of his rifts with Jim Jones and Juelz Santana, among other things. While Dipset loyalists seemingly can't get over Dipset being a Cam-less crew, Killa appears to have moved on. "…So I understand what the fans are saying," Cam told XXL executive editor Vanessa Satten, who penned the article. "And it's kinda messed up. But what you gotta realize is that things can always be fixed behind the scenes. But once a problem gets public, it's kind of unfixable."

Per Cam, Jones suggesting to cook up a publicity stunt and his feud with 50 Cent largely contributed to the crew's internal feud being "unfixable."

"The two things that you could say it was is: They come to my house and try to start a fake beef between me and [Jim]," Cam explained. "And they kinda like siding with 50 when me and him is in the dead middle of beefing or whatever."

XXL Magazine's April issue featuring Cam'ron on the cover hits newsstands soon. Crime Pays, Cam's first album in three years, is set to hit stores April 21th.

SOURCE
Be the first to receive breaking news alerts and more stories like this by subscribing to our mailing list.