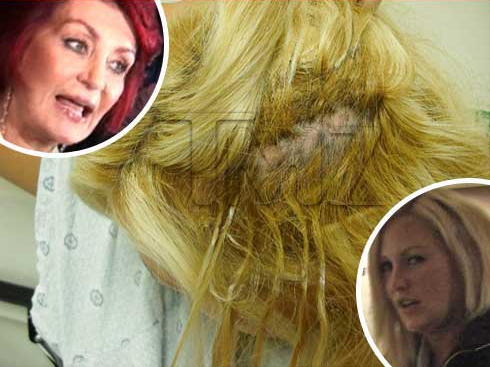 SHARON OSBOURNE BEING INVESTIGATED BY THE LAPD » The Los Angeles Police Department is investigating an incident that happened this past Sunday (Dec. 14th), reportedly involving Charm School: Rock of Love host Sharon Osbourne and contestant Megan Hauserman, during the recording of the VH1 reality series' finale show.
Allegedly, words were exchanged between both Sharon and Megan, and when Megan told Sharon that she's "only famous for managing a brain dead rock star," all hell broke loose, according to TMZ. Sharon then lunged at Megan, scratching and pulling her hair, so much that Megan had to be taken to a hospital. TMZ cameras caught her leaving the ER with a sling on her left arm and plugs of hair missing from her head.
We hear Megan is pressing charges, but so far, none have been filed yet. Calls to VH1 and Sharon's people were not immediately returned. The moral of the story is … don't f**k with the Osbournes!!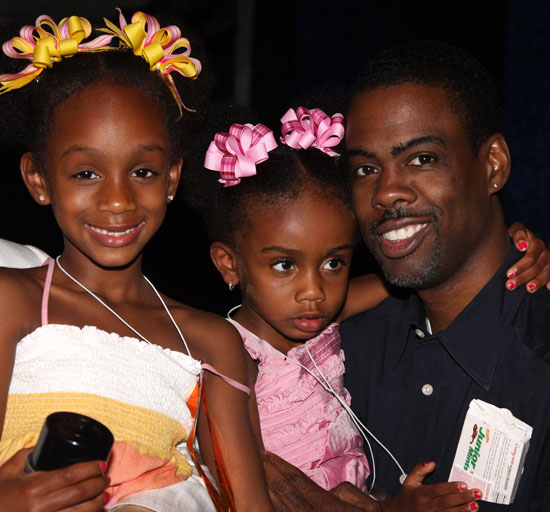 CHRIS ROCK'S DAUGHTERS WANT A PLAY DATE WITH THE OBAMA GIRLS » Comedian/actor Chris Rock recently spoke to People and told them that his daughters want to be friends with Malia and Sasha Obama, President-Elect Barack Obama's daughters.
"His girls are a little older than mine," said Rock about President-elect Barack Obama's daughters Malia, 10, and Sasha, 7. "My girls want a playdate. They look at the youngest and they're like, 'We can play with her, Daddy.' We'll see."
Chris Rock's daughters, Lola and Zahra, are 6 and 4 years old, respectively.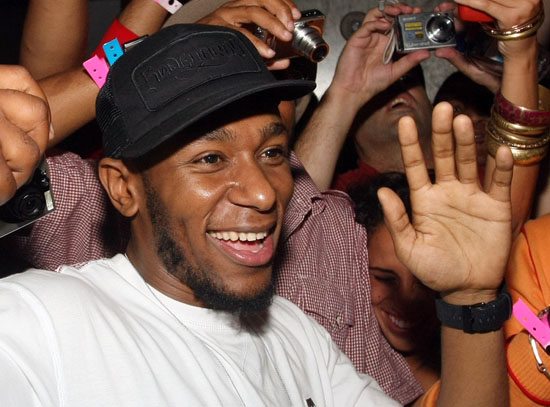 MOS DEF'S LAWYERS WANT THEIR MONEY » It's been reported that rapper Mos Def is apparently in hot water with his divorce attorneys. Why? Because he has yet to pay them for their services. According to reports published by celebrity website Star Pulse, attorneys from the Blank Rome legal firm claim that the actor/rapper owes them over $60,000 in unpaid legal fees after they helped him with the divorce of his wife, Maria Yepes, in 2006. So now the firm is suing him to collect their money.
In addition to being sued by his own lawyers, Mos Def is also in a legal battle with a photographer. He's currently facing charges of felony robbery and malicious destruction of private property after fashion photographer Volker Correll alleged he ripped a camera from his neck and smashed it to the ground, Kanye West style, during a confrontation in Vegas this past August.
But despite all of that, Mos Def is looking forward to his fourth album's release, Ecstatic, due in April 2009.
PHOTOS: TMZ / GETTY IMAGES
Be the first to receive breaking news alerts and more stories like this by subscribing to our mailing list.