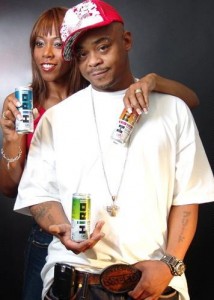 Michigan rapper MC Breed (real name: Eric Breed) lost a battle with kidney disease in Ypsilanti, Michigan Saturday at the age of 36. Carter McWright, owner of Music Planet and an associate of Breed's, called Breed a "a musical legend of Flint."
"One thing about Breed is he had that flow, that rhythm," he said. "He knew how to flow with it." Breed recorded 13 albums, including releasing one record per year between 1991 and 2001. His final album, "The New Prescription," was released in 2004. His first album, "MC Breed & DFC," was estimated to have sold 2.5 million to 4 million records. He had worked with the likes of the late Tupac Shakur and Warren G. "He was the first national rapper from Flint," McWright said.

Breed moved to Atlanta several years ago, but made frequent trips to Flint, McWright said. McWright said Breed was always respectful and always made it a point to stick his head into McWright's music store. "When he was 15 or 16 he would always come into the store and buy stuff," he said. "We would always shoot the breeze." McWright said friends and family have come into the store and reminisced about his life. Breed's hit "Ain't No Future in Yo' Frontin'" talked about being yourself and not acting like someone you are not.
Alvita Rouser, 39, of Flint, a longtime fan of Breed's, said he gave kids from Flint hope. "If you travel right road and be positive, you can make it, too, just like Breed did," she said. "He showed that other than basketball, there are other ways to get out of Flint." Breed had fallen on hard times lately, highlighted by his arrest in Flint earlier this year for non-payment of child support. He was in jail for 60 days.

McWright said Breed never hid from his problems. "(His problems) didn't change his attitude," McWright said. "He didn't not come around because he had problems. He wasn't ducking responsibility, he just didn't have the money."

[ SOURCE ]
Be the first to receive breaking news alerts and more stories like this by subscribing to our mailing list.