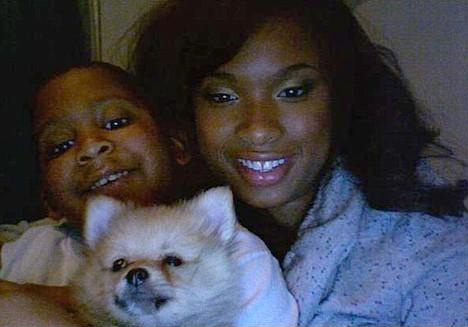 In what has turned out to be a complete nightmare for Dreamgirl Jennifer Hudson and her sister, Julia Hudson, more bad news has come about. According to Chicago Breaking News, the body of Jennifer Hudson's 7-year-old nephew Julian was discovered early this morning inside of a white Chevrolet Suburban on the west side of Chicago. Authorities had been searching for the boy since Friday, when his grandmother and uncle were shot and killed in a home on the south side of Chicago.
We here at Gossiponthis.com were hoping for a much happier ending in this story, but unfortunately for us, this world has become a cruel place to live in. People these days are just SICK! The person responsible for these three murders needs to be found so that justice can be served. Keep this family in your thoughts and prayers, now more than ever.
Be the first to receive breaking news alerts and more stories like this by subscribing to our mailing list.