Our favorite celebrity here at GOT, rapper Young Berg, is initiating a "net-beef" via World Star Hip Hop with singer/songwriter Ne-Yo. Personally, I find the sh*t funny! You mean to tell me a dude gets his goons to jump your ass, steal your chain, flaunt the sh*t on the internet and make you look more of a fool than you've already made yourself look over your short little career's timespan, and you don't say sh*t?! Another rapper, someone who JUST got on the map mind you, slaps the horse sh*t out of you in a club, and you don't say sh*t?! But Ne-Yo says something, and doesn't put his hands on you unlike the other guys, and you fight back with this video? Wow, someone has their priorities in order…
I'm glad little Christian picked this battle though, because had he even thought about retaliating against Trick Trick or Maino, I don't even think we here at GOT would have liked the outcome. If you have 8 minutes of your life to waste, check out the video above, and if you're wondering what has Berg's panties all in a bunch, peep what Ne-Yo said about the clown after the cut!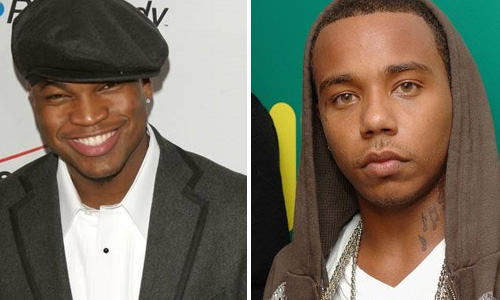 "Young Berg, I can't respect a person that's not trying to do nothing original. From an artist standpoint it sounds like a rip-off of what Lil' Wayne did to me. It sounds like what 'Pain' (T-Pain) is doing right now. It just upsets me. That is what's wrong with the business, the music, there's no originality anymore."

– Ne-Yo on who he would 3-finger slap!
Be the first to receive breaking news alerts and more stories like this by subscribing to our mailing list.