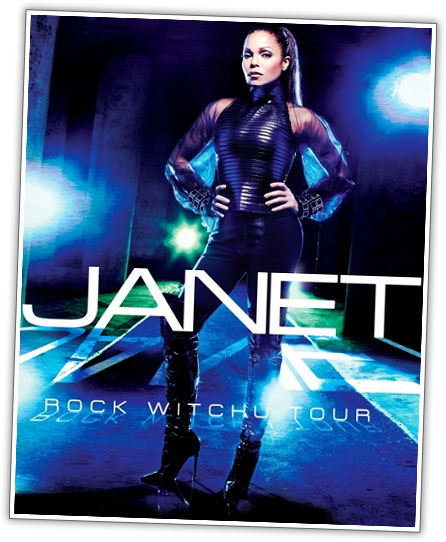 CHICAGO, ILLINOIS // THURSDAY, SEPTEMBER 25TH 2008 » The critically-acclaimed superstar Janet Jackson lit up the Allstate Arena on Thursday night (September 25th). Seven long years and three albums later Janet Jackson has decided to tour once again to give her fans that "nasty" flavor she always delivers. Miss Jackson sparked the stage with her high-tech space themed show, which she opened with three of her classic hit singles, "The Pleasure Principle", "Control", and "What Have You Done for Me Lately", all from her 1986 breakthrough album, Control, moving to the original choreography from her 20 year material.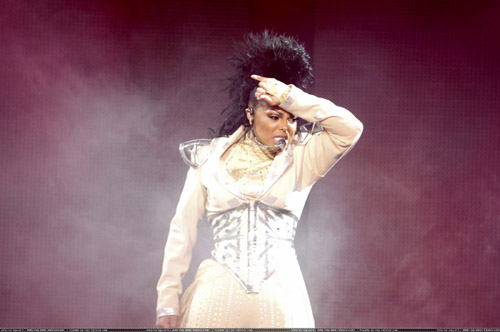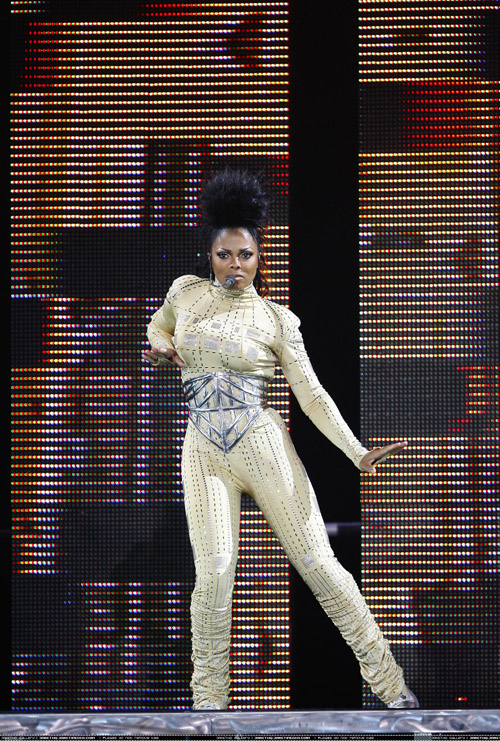 Jackson's Rock Witchu Tour mastered the rocking of the sold-out arena of Jackson fanatics all night. With strobe-lights beaming across the stage, fog cloaking the appearing nine dancers, a transitional runway-like stage, pyrotechnics blasting from the crown and base of the stage, and beautiful visualizations to enhance the mood, Jackson has shown the true return of a professional performer.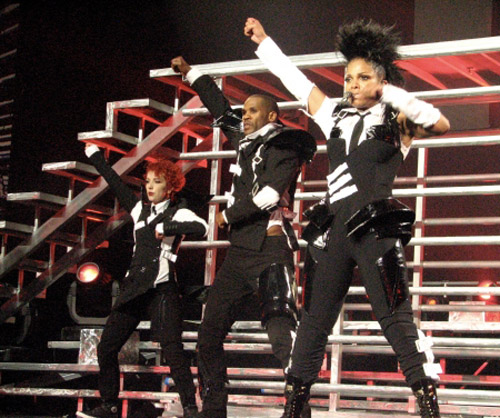 Jackson sported a trendy long-tailed Mohawk hair-style during the entire concert. As the crowd continuously roared louder, Jackson yelled, "You Want This?" intensifying the mood as well as her. As the concert prolonged, Jackson selected a lucky fan to help her execute her performance to, "Discipline" , a track from her latest album Discipline. The humble and shy woman Jackson is sometimes known to be becomes her whole new alter-ego, Damita Jo, while performing on stage pushing her talents to the max. As Jackson performed another chart-topping hit, "Together Again" , the filled arena rose to their feet with excitement jumping to every beat.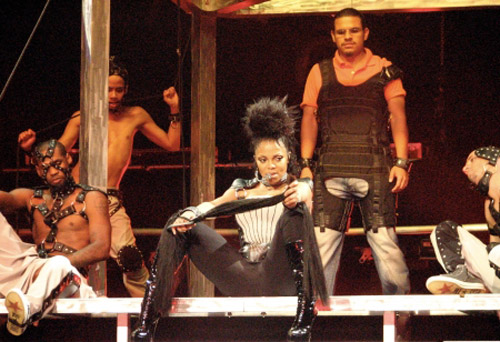 The outer-realm themed show was designed astonishingly! Jackson played as two characters during her piece. Janet Jackson acted as a "Darth-Vader" like character trying to disrupt the festive times in the show which lead to Jackson's hardcore songs like "Black Cat", "All Nite (Don't Stop)", and "If". She also acted as a computerized angelic spirit trying to keep the peace leading to slow rhythmic jams like "Again", "Never Letchu Go", "Let's Wait Awhile" and "Come Back to Me".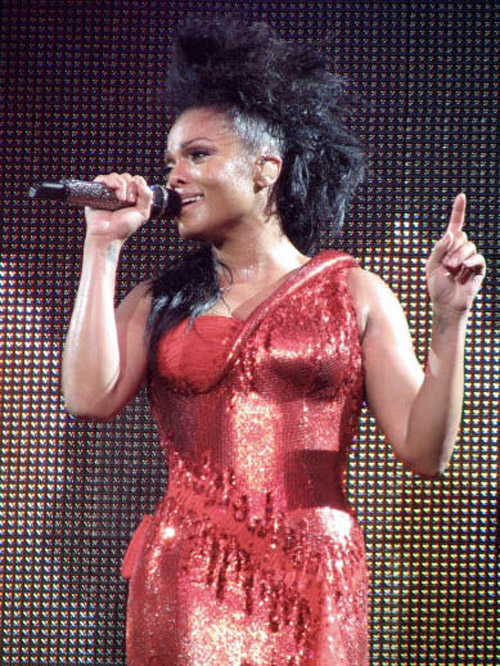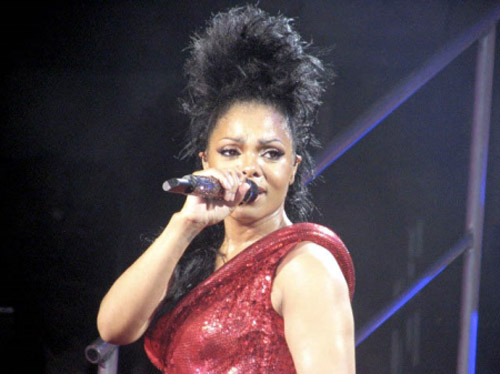 To any grand ending the "good guy" always wins. As the show came to an ending Janet Jackson ran through joyous upbeat records like, "Luv" and "Runaway."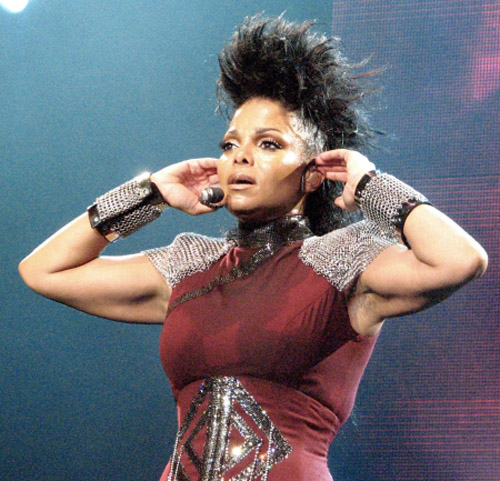 Jackson jammed through over 30 hits in nine different spacey ensemble costumes. The musical icon known as Janet Jackson is proving her relevance in the entertainment industry once again with her sensual music and astounding choreography on her 2008 "Rock Withchu World Tour" and proving the fact that she has still "got it".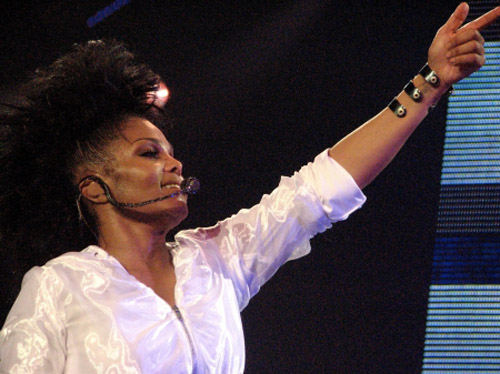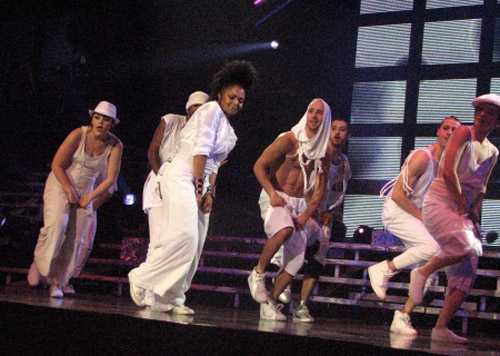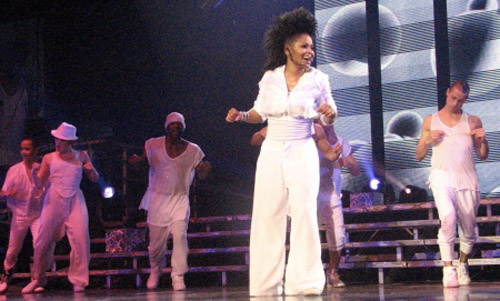 RATING:5 OUT OF 5 STARS!
(PHOTOS: JANET MEDIA / JANET LOVE)
Be the first to receive breaking news alerts and more stories like this by subscribing to our mailing list.