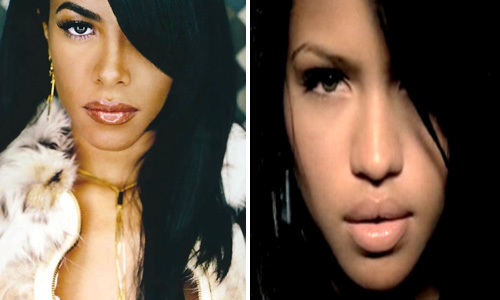 Today marks the 7th anniversary of the untimely death of Aaliyah Haughton, a popular female R&B singer who had a music career spanning from the mid-nineties all the way up until the year 2001, when she was suddenly taken away from us due to a faulty airplane engine and an overloaded cabin. Ironically, a few days prior to today, a new video from Cassie was released. And within the first few seconds of watching the video I could point out elements of Aaliyah's style right off. I didn't even have to look that hard.
Now, don't get me wrong. Cassie is a pretty girl. No, let me take that back. Cassie is a VERY pretty girl. I've always said that she should stick to modeling and just leave the singing thing along because I can never take her seriously as a singer/entertainer. I'm sorry, but that's just the way it is. But the fact that the people behind her are even CONSIDERING molding her into a 2008 version of Aaliyah is appalling and a little heartbreaking, with me being a huge Aaliyah fan back in the day and all. Continue reading to see what I'm talking about, and leave your thoughts in the comment box. I'm curious to see whether or not it's just me who thinks this way.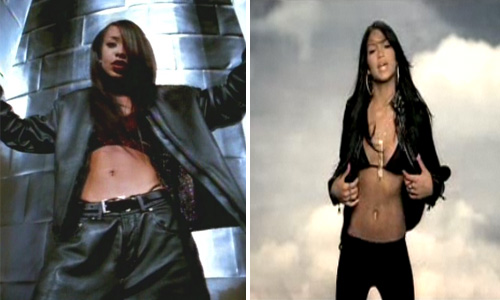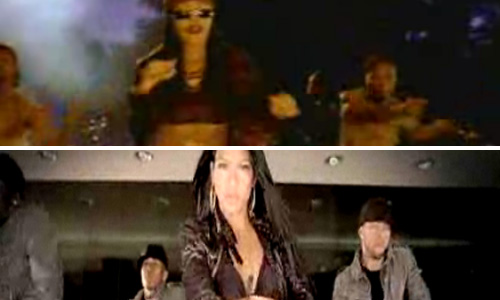 Be the first to receive breaking news alerts and more stories like this by subscribing to our mailing list.