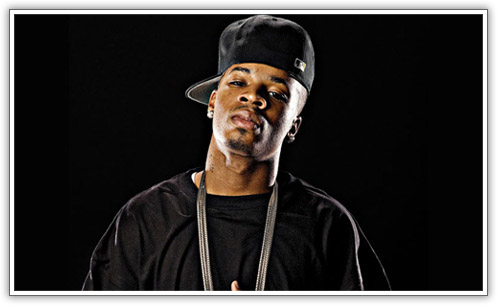 So it looks like Rick Ross isn't the only Miami Rapper to be caught lying about his past. Hip Hop DX claims that although Plies proclaims himself a "goon affiliated, ex-drug dealer" and raps about a criminal past, his records show that he had never been in trouble with the law until after his records were made.
HipHopDX has obtained documentation from the state of Florida that lists the "definition of real" rapper's first real run-in with the law to have not taken place until two years ago, on April 12, 2006, when Plies – real name Algernod Lanier Washington, born May 22, 1976 – would have been on the eve of his 30th birthday and just beginning his ascension to his current status of gold-certified rap star.

The 32-year-old was arrested for the first time at the age of 29 on April 12, 2006 for the misdemeanor charge of resisting an officer without violence.
But there are the occasional past tense references to what appear to be claims of his own criminal activity. One glaring example can be found during his lament on the suffering his alleged criminal activities caused his mother on "Runnin My Momma Crazy," in which he recollects: "Remember the nights, me sittin' up in a cold cell/I'm wakin' ya up out'cha sleep, it's me callin' you from jail." While passionate, his verse's claim that he was ever in a "cold cell" now appears to be untruthful, as according to the FDLE's report Plies was never in jail for any period of time prior to 2006.
To be honost, I just don't understand why rappers feel the need to lie about their past. Is there like some unwritten rule that says you must have gone to jail, been shot, or sold drugs in order to sell albums? What do you guys think?
[poll id="52″]
Be the first to receive breaking news alerts and more stories like this by subscribing to our mailing list.