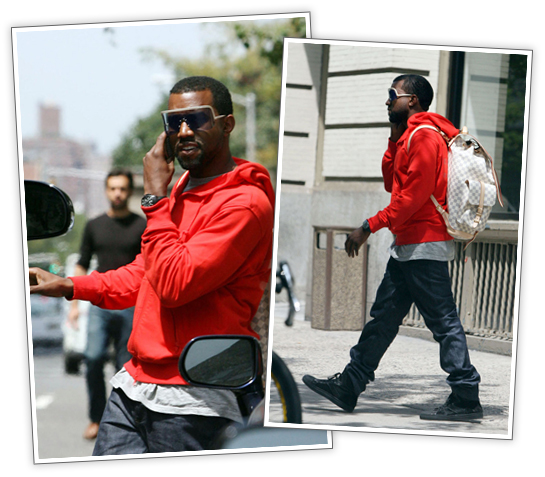 Kanye West was spotted walking around in NYC with a hoodie on. He may not have time to write his own blog, according to a few sources, but I know he has time to hit up weather.com and know that the temperature up there has been in the 90's all week lol. But regardless, T2W still loves you Kanye! We just don't want to hear about you dying of a heat stroke or something like that. More candids of your favorite celebs when you continue reading.

50 Cent recently went through a custody battle with his baby mama, Shaniqua Tomkins (pictured above). Fortunately for the rapper, he passed a court-ordered drug test and was granted permission to see his 12-year-old son, Marquis, and reports say that 50 will now get an unrestricted visit from his son from August 3-12. I'm not a fan of shitty cent, but it's always good to hear news like this. All children need both their mother AND father in their lives. One question though … what's up with the hat???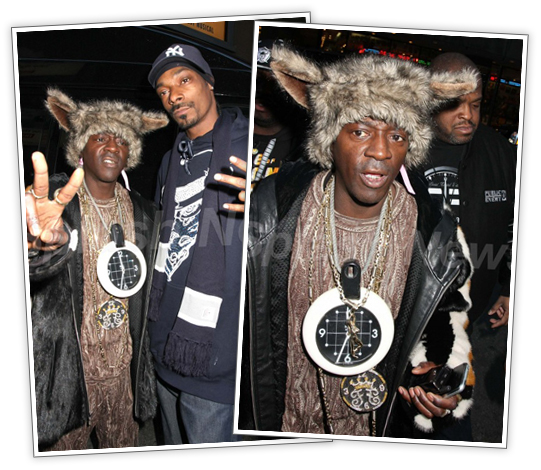 And speaking of hats, what the feezy is that on Flavor Flav's head? The highly eccentric rapper was recently spotted hanging out with Snoop Dogg in New York. Since when are these two buds? Boy oh boy, I would pay top dollar to see Flav high! 'Cause you know, in order to hang out with the Dogg-father, you have to know how to "puff puff pass."
Whoopi Goldberg was spotted waving at the paps as she made her rounds in the Soho section of New York City earlier this week. Is that an iPhone in her hand? Yup, sure is!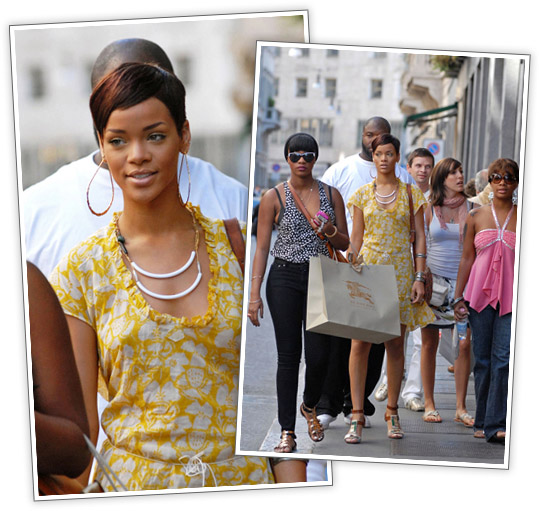 Pop singer Rihanna was spotted getting her shop on earlier this week in Milan, Italy, where she also performed. Word on the sidewalk is that she is now a spokeswoman for a new campaign by Gucci entitled, "Tattoo Heart," where she'll promote a limited line of bags that will benefit UNICEF, a non-profit organization that benefits children. Definitely a good look!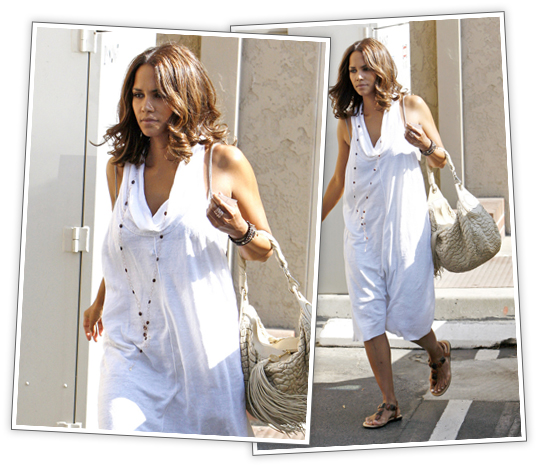 And last, but most definitely not least, the mother of my imaginary children, Halle Berry. The beautiful actress was spotted looking sexy, as usual, as she was on her way to a dental appointment earlier this week. Halle could be on her way to the toilet and still look like the sexiest MILF on the planet! What? Is that weird?
(PHOTOS: BAUERGRIFFINONLINE / SPLASHNEWSONLINE)
Be the first to receive breaking news alerts and more stories like this by subscribing to our mailing list.