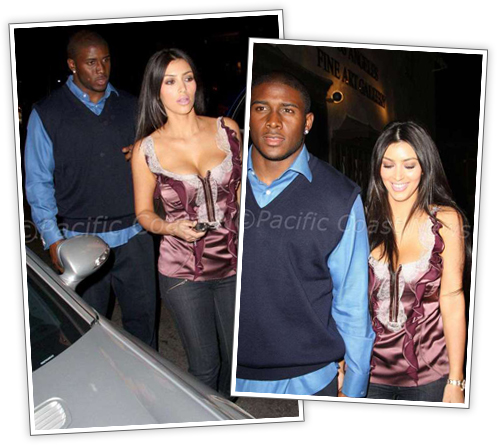 Kim KardASSian (that girl has a fat ass, fake or not, and me likey!) and her boyfriend/fiancee/future baby daddy/whatever Reggie Bush were spotted leaving Koi restaurant in Los Angeles last night. Too bad you can't see that ass in these pics =( Random question: When do you think Kim's gonna get knocked up?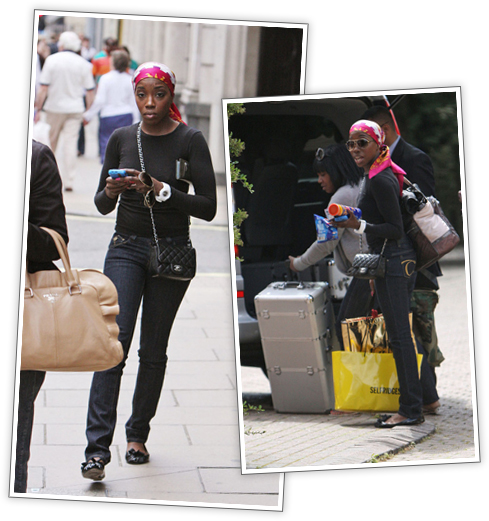 British pop singer Estelle was spotted in London a few days ago spending some of that money she's earned from "American Boy (f/ Kanye West)." Estelle opened up for Jay-Z in Dublin last week, and "American Boy" is said to be climbing steadily up the Billboard Hot 100. The song also spent a month at the top of U.K. pop charts.
One of our favorite couples, Jermaine Dupri & Janet Jackson, were spotted at the Dior fashion show in Paris a few days ago. The two are currently in town for Haute Couture week. Terrell posted photos [[[http://gossiponthis.com/2008/07/03/flicks-janet-jd-jean-paul-gaultier-fashion-show/]]] of them at the Jean Paul Gaultier fashion show, which was held yesterday.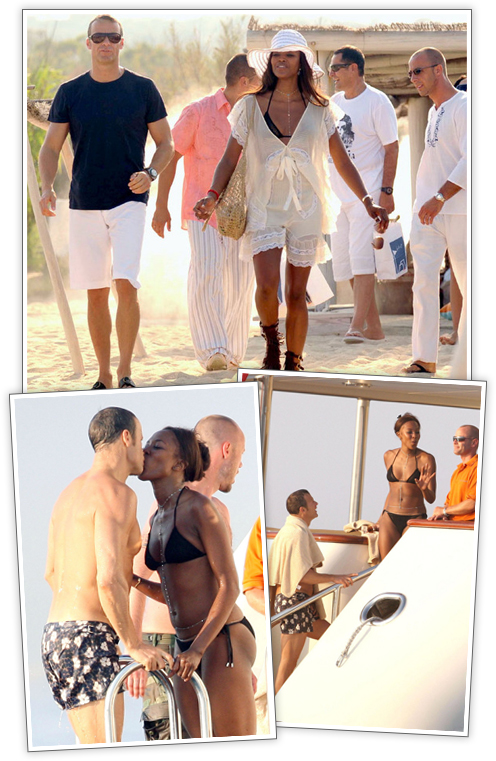 Naomi Campbell is currently enjoying a little off-time from making noise in the headlines for being a crazy psycho bitch with her new boyfriend in St. Tropez. The two were spotted on a yacht earlier this week.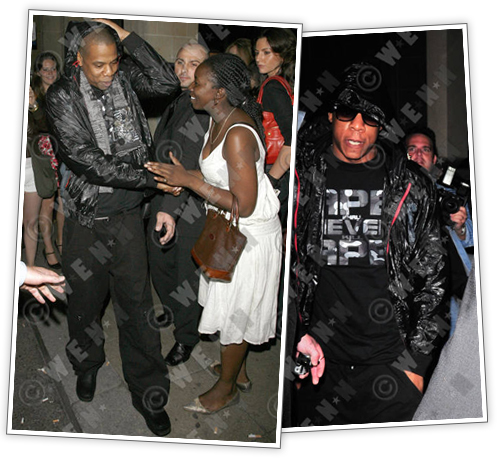 Jay-Z was spotted leaving Pharrell's after party at Maddox Tuesday night in London. A fan greeted him on his way out of club and said something that made the rapper smile. I wonder what she said…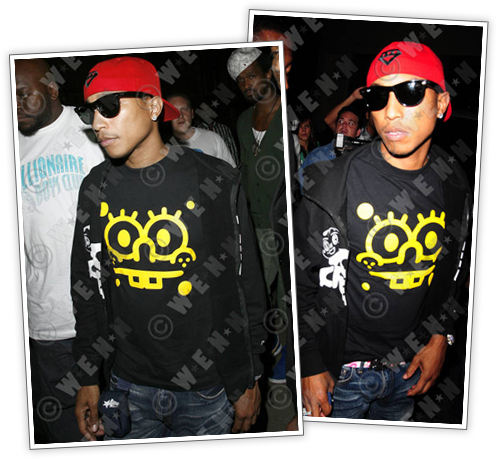 Pharrell Williams was spotted leaving the club too rocking that dope ass Spongebob shirt. I've got to get me one!
Wendy Williams was spotted looking all manly and shit while doing some shopping in New York City yesterday. By the looks of the purse, heels, and overall ensemble, I'd say she tried her best to look as womanly as possible, but failed miserably. Her husband Kevin must like it that way. **Barfs**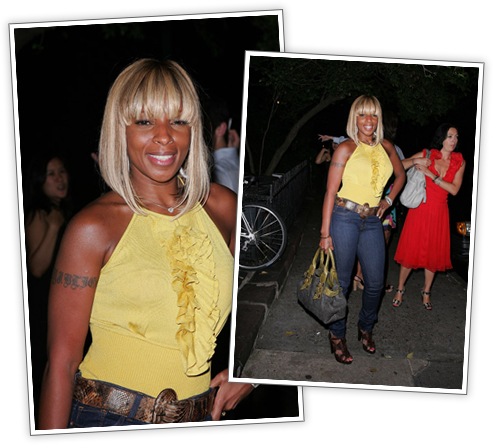 Mary J. Blige and her blonde wig were spotted leaving the Waverly Inn in NYC a couple of days ago. I can't quite put my finger on it … but something definitely looks "off" in these pictures…
(PHOTOS: PACIFIC COAST NEWS ONLINE / BAUER GRIFFIN ONLINE / CRUNK & DISORDERLY / WIRE IMAGE)
Be the first to receive breaking news alerts and more stories like this by subscribing to our mailing list.