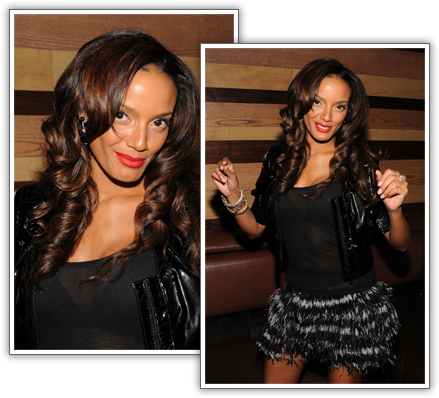 PHOTOS: GETTY IMAGES » Model Selita Ebanks celebrated her 25th birthday Thursday (Mar. 27th) at Marquee in New York City. Selita's a beautiful girl, don't get me wrong. But 25? Wow…
Check out candids of Solange, Dennis Rodman, Nelly and more after the break!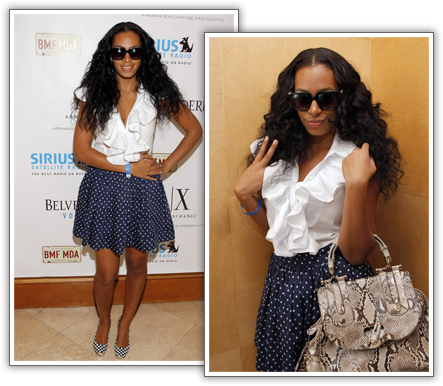 PHOTOS: WIRE IMAGE » Singer/songwriter and Beyonce's little sister Solange posed for a few flicks inside the Armani Exchange Music Lounge in Miami Thursday (Mar. 27th).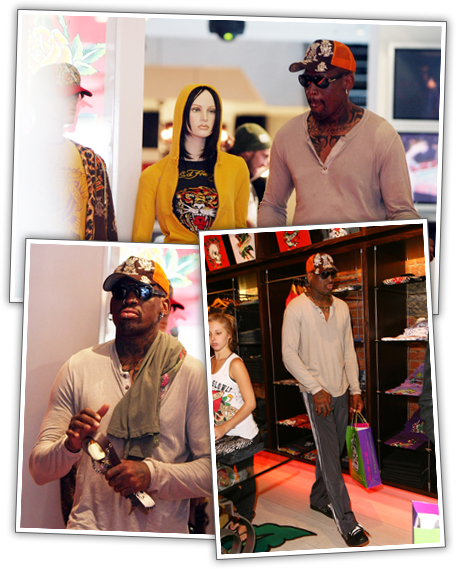 PHOTOS: GETTY IMAGES » Ex Chicago Bull Dennis Rodman was snapped by the paparazzi at the Ed Hardy Store on Chapel Street in Melbourne, Australia Thursday (Mar. 27th). That guys is so fucking weird! But for once, he looks "almost" normal … I guess, lol.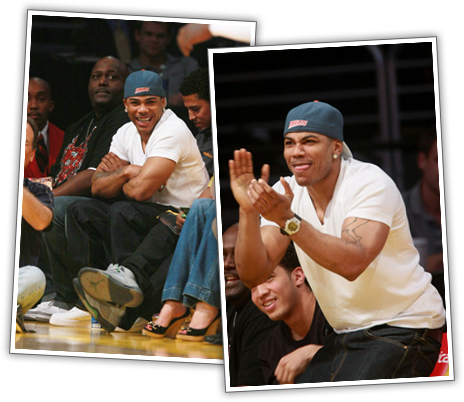 PHOTOS: GETTY IMAGES » My boy Nelly was spotted courtside at Wednesday's (Mar. 26th) Lakers game. Is he still part-owner of the Charlotte Bobcats? He's been attending a lot of Lakers games recently!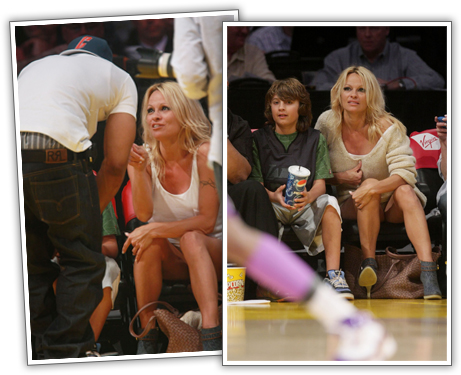 PHOTOS: GETTY IMAGES » Pamela Anderson Lee and her son Brandon was spotted at the Lakers game as well. Looks like Pam and Nelly shared some words. I wonder what they talked about!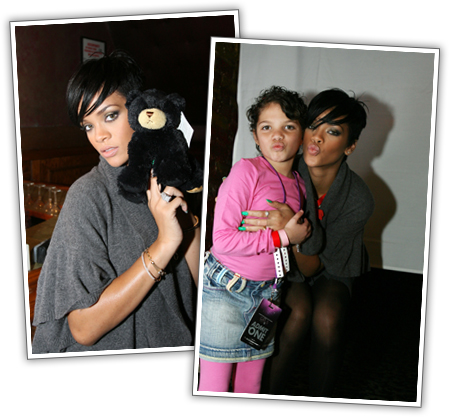 PHOTOS: GETTY IMAGES » Singer Rihanna met with fans backstage after she performed for a benefit concert at Vision Nightclub Wednesday night (Mar. 26th) in Chicago.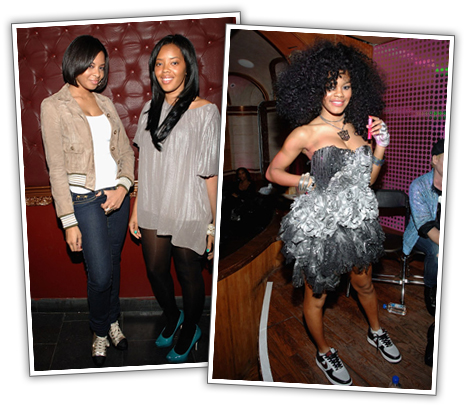 PHOTOS: WIRE IMAGE » Pharell's new protege Teyana Taylor attended and performed at the celebration of the launch of the MAC Heatherette Collection Tuesday (Mar. 25th). My wife Vanessa and my sister-in-law Angela were there too. Oh yeah, don't tell anybody but I'm starting to dig that "Google Me" song! The video still sucks though…
Be the first to receive breaking news alerts and more stories like this by subscribing to our mailing list.