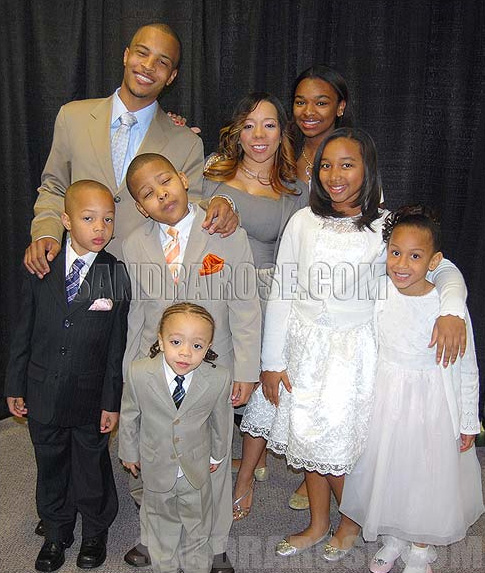 Rapper T.I. was all smiles as he was granted the opportunity to spend Easter Sunday morning with his family at a special service for the holiday sponsored by New Birth Baptist church at the Georgia Dome. According to Sandra Rose, T.I. was very emotional at the service and he took the podium to give a speech on HIV/AIDS and the way it affects our community today, among other things, including forgiveness.
"We're here to celebrate the death of our Lord and Savior," Harris said, "he was willing to give his life for us so that we may ask for forgiveness for our sins and be forgiven and saved…no matter how many times we have to ask…or how long it takes to get it right."
For more photos, check out Sandra Rose!
Be the first to receive breaking news alerts and more stories like this by subscribing to our mailing list.