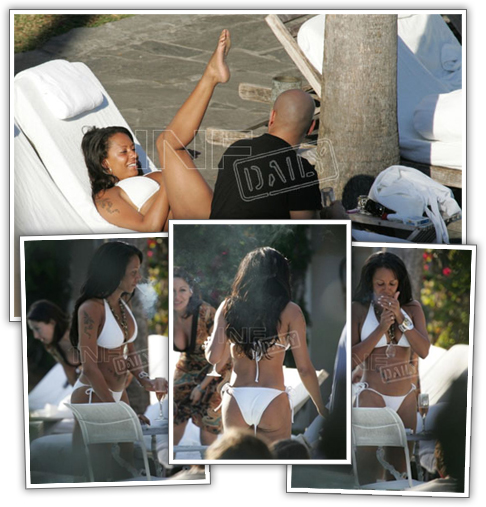 PHOTOS: INF DAILY » Former Spice Girl Mel B and her husband Stephen Belafonte were spotted in SoBe Miami over the weekend drinking cocktails and smoking cigars. The latest on Mel is that according to Eddie, she tricked him into getting her pregnant.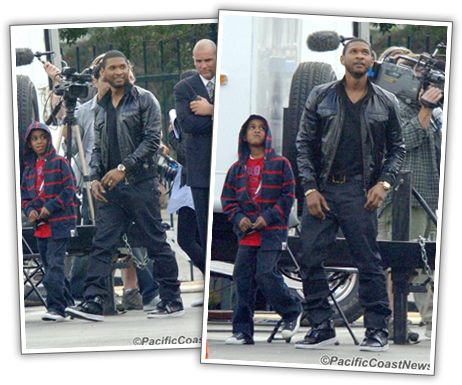 PHOTOS: PACIFIC COAST NEWS » R&B singer Usher was spotted taking a break filming his new video for his chart-topping single featuring Young Jeezy, In This Club earlier today (Mar. 17th). No word yet on who's sitting in the director's chair on this one, or when it will be premiering. But his 5th album titled Here I Stand is slated for a June 2008 release. I wonder who the kid is and what are they looking at?? Lol
PHOTOS: SPLASH NEWS » Former NBA star Rick Fox was spotted arriving at The Villa Lounge in Los Angeles with an unidentified female friend Sunday night (Mar. 16th). Rick's new movie Meet the Brown's his theaters this Friday.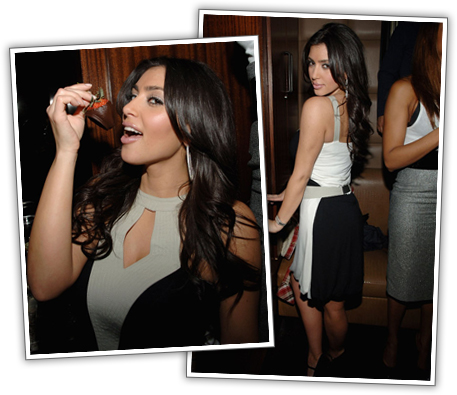 PHOTOS: WIRE IMAGE » Former celebrity stylist Kim Kardashian played host to a party at Room Service in New York this past Friday (Mar. 14th). Boy oh boy would I pay to be that strawberry!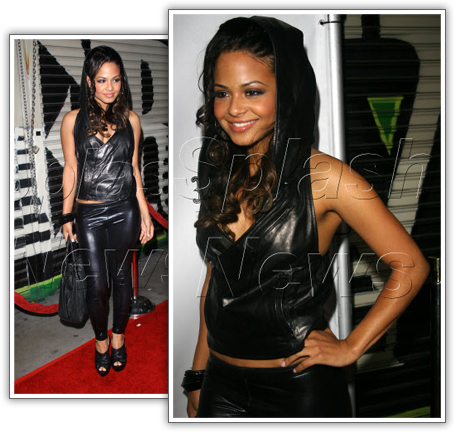 PHOTOS: SPLASH NEWS » Singer Christina Milian showed her face at the DCMA store opening in LA last Friday (Mar. 14th). Poor thing. Didn't she recently get dropped by her record label?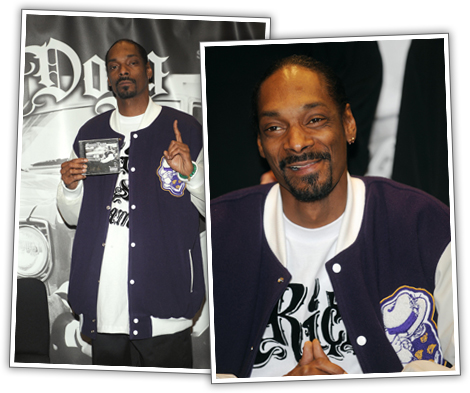 PHOTOS: GETTY IMAGES » Rapper Snoop Dogg signed copies of his new album Ego Trippin last Thursday (Mar. 13th) at New York City Best Buy.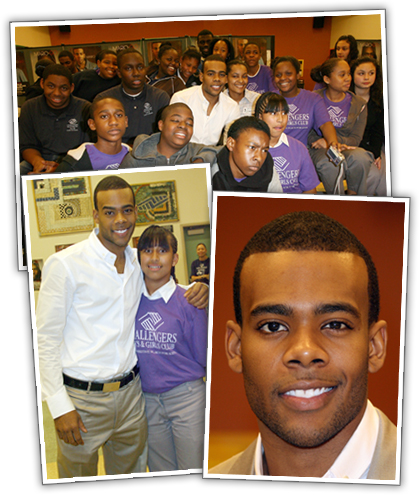 PHOTOS: GETTY IMAGES » R&B singer Mario launched his non-proft charity The Mario Do Right Foundation at the Challengers Boys and Girls Club last Wednesday (Mar. 12th) in LA. Mario is currently a contestant on ABC's Dancing With the Stars, which airs every Monday at 8/7c. The season premiere is TONIGHT!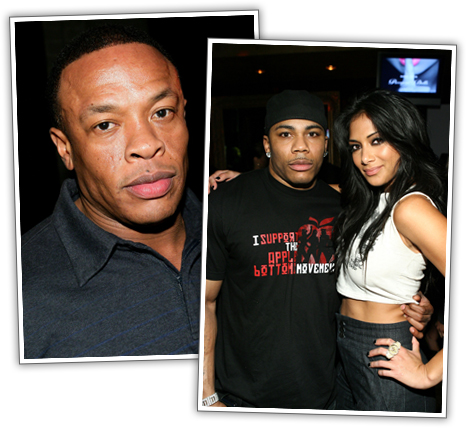 PHOTOS: GETTY IMAGES » Rappers Dr. Dre and Nelly (pictured with Nicole Scherzinger) were spotted at the Pussycat Dolls by Robin Antin Fall 2008 fashion show after party during Mercedes-Benz Fashion Week last Thursday (Mar. 13th) in Santa Monica, California.
Be the first to receive breaking news alerts and more stories like this by subscribing to our mailing list.