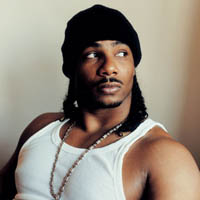 POLOW DA DON TAKES THE BLAME FOR RECENT MATERIAL LEAKED FROM USHER'S FORTHCOMING ALBUM » "It's no secret," the 'Hotlanta' producer told MTV, "I'm the culprit." 'Don admits to virtually leaking Usher's new material from his forthcoming-comeback album saying, "I told [Usher], when I saw him, that I had to put my relationship [with Usher] on the line." The reasoning behind the recent leakage was becos how virtually successful Usher's 'Yeah!' was when leaked by affiliated producer Lil' Jon back in 2003. 'Don said that Usher wasn't upset at all about the leaking of his material, and to be honest, in my opinion, I thought that was a smart move on both parties part. It wasn't like 'Don leaked the whole album, just a song, to see if it would be taken positively, or negatively, with Usher's fans. Most producers traditionally leak artist's material, maybe … a week or two, before it's original release date. I think that's absolutely genius and I applaud 'Don for his honesty; he always was one of my favorite producers, he keeps it real!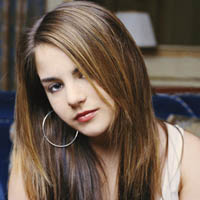 JOJO AT WORK ON THIRD ALBUM TBR THIS FALL! » Teen-superstar JoJo will be releasing her third studio album this fall according to a recent MySpace blog she wrote to her fans. She writes that she is currently in the process of finishing up her forthcoming album and that she will be releasing a new single before it's release date this year. No other information has been given about the project but there are rumors that this album will be released via Universal Motown instead of Blackground. I, for one, am excited about this news. I have loved JoJo from the very beginning and really enjoyed her last album The High Road (Blackground / Universal).
Be the first to receive breaking news alerts and more stories like this by subscribing to our mailing list.