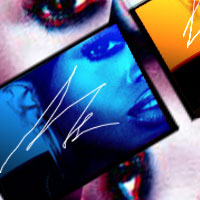 GET YOUR 3-D GLASSES READY! » Hip-hop Emcee Missy Elliott and music video director Dave Meyers are doubling up once again to bring us yet another creative, artistic video with stellar 3-D effects and high-energy dance moves. But this time it will be for Elliott's new single "Ching-A-Ling," which recently made it's peak position at number 39 on Billboard's Hot R&B/Hip-Hop Songs chart. The song, being the latest single lifted from Step Up 2 the Streets soundtrack available in stores February 5th, also will be Elliott's first single off her untitled album reportedly dropping the fifth quarter of this year. Read more
NAS ISN'T GETTING DROPPED! » Yeeeah … you know that rumor about Nas getting dropped by his Def Jam? Not true, according to Rolling Stone, a label-rep says to Rock Daily, "that is absolutely ridiculous and untrue." These falsified claims first starting surfacing on the National Enquireresque-site MediaTakeOver, which quoted an "inside source," stating, "If Nas doesn't change his mind, he'll be dropped. And he doesn't have to much time to come to that realization." The Emcee has been frequently in the media now leading up to the release of his forthcoming album Nigger. Now, you would think people would stop using gossip sites as resources, especially MeidaTakeOver of all mockery of gossip sites, but clearly they are still doing this.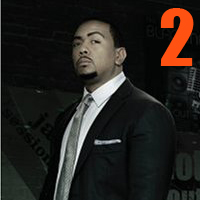 TIMBALAND PRESENTS SHOCK VALUE II! » It's no surprise that music producer Timbaland is already at work on a sequel to his last album Shock Value (Interscope), recently announcing collaborations with the likes of Gwen Stefani, Akon, Dido, Linkin Park, Cher, Kanye West, Celine Dion, Christina Aguilera, and Mary J. Blige. The album, already in post-production now, is set for a rumored Summer/Fall release of this year. Timbaland, said to be the executive of this album, will be doing most of the producing with his protege Danja.
Be the first to receive breaking news alerts and more stories like this by subscribing to our mailing list.