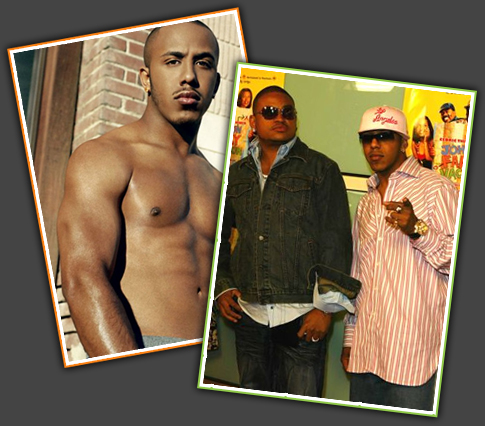 I was reading my new favorite site today and came across this "not so blind item." I knew who it was after the first sentence. Too easy!
In a recent Los Angeles studio session, what former black boyband member, mainly famous in his adult career for taking it all off, was quietly pulled into a back room by his manager/alleged male lover, then beaten "like a hoe" for not singing up to standard?

Trusted WhistleBlower: "You could hear [ANGRY MANAGER] beating the shit out of him, like the way you'd beat a child. When they came out [NAKED BOYBANDER] had tears in his eyes and was like visibly upset. Everyone just tried to act like they didn't notice. It was so bizarre."

Bizarre is the operative word, kids. And TNU's sources would "Never Lie."

Blow the whistle, y'all!
"Naked Boybander" = Marques Houston
"Angry Manager" = Chris Stokes
Is it really that obvious?? Guess so…
Be the first to receive breaking news alerts and more stories like this by subscribing to our mailing list.