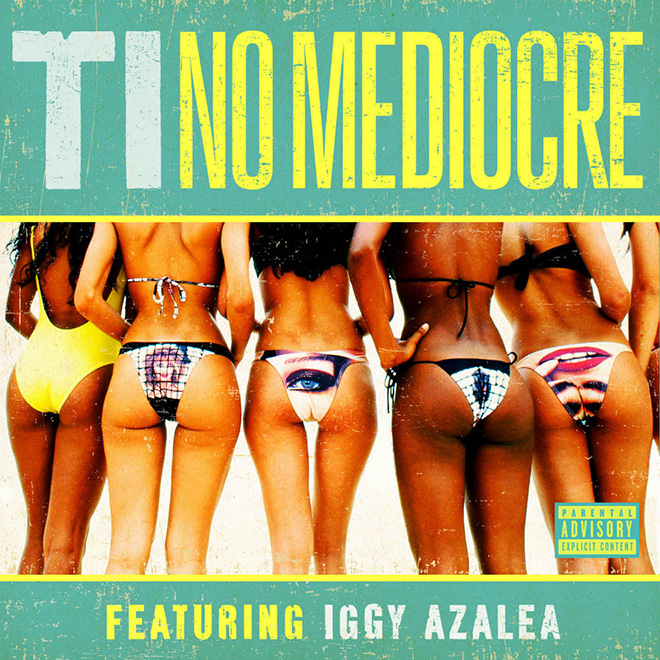 T.I. only wants bad b*tches on his new single "No Mediocre" featuring Hustle Gang's first lady Iggy Azalea.
The track — produced by DJ Mustard — will appear on T.I.'s upcoming album Paperwork, due out in September.
Tip shot a video for the song last month in Brazil, where he was probably surrounded by a bunch of "no moediocre"s.
Standout lyrics:
"Right hand in the air, I solemnly swear, I never fuck a bitch if she don't do her hair / No more, you won't get no dick if there's a bush down there, Girl I should see nothing but pussy when I look down there…"
LISTEN TO T.I.'S "NO MEDIOCRE" BELOW: