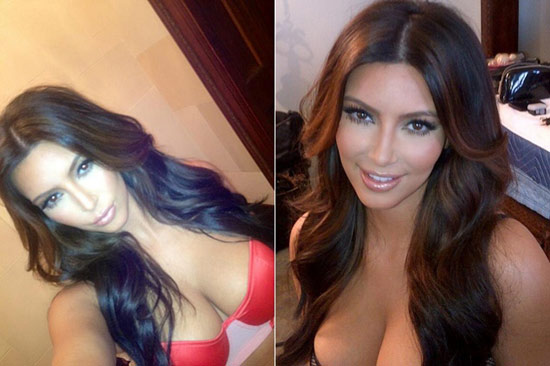 Kim Kardashian is looking to change things up this year!
The reality star tweeted photos yesterday of her newly dyed hair (on the right). She tweeted:
"I dyed my hair lighter yesterday! I'm loving it! New hair color=new beginnings for me. You like?"
Kim also gave a preview of the sexy new swimwear (on the left) added to the Kardashian Kollection clothing line.
"Photo shoot fresh! All about corals for spring swimwear. #kardashiankollection"
Dayuuummmm!! Mami is wine fine!