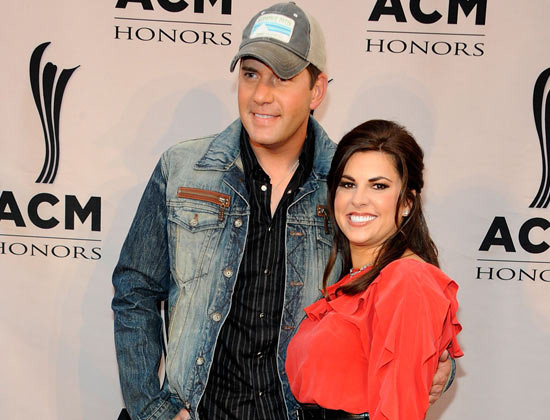 Country music star Rodney Atkins has filed for divorce from his wife Tammy Jo after he claims she made false domestic violence charges against him.
Atkins was reportedly arrested last month (Nov. 21) and charged with domestic assault after his wife told police that he had assaulted her and tried to suffocate her with a pillow following a night of heavy drinking at their home in Tennessee.
In addition to allegedly suffocating her with a pillow, Tammy Jo claims her husband grabbed her by the face and threw her down a hallway in front of their 10-year-old son.
Rodney was subsequently taken into custody and then booked into a nearby jail before being released a short time later after posting $2,500 bail.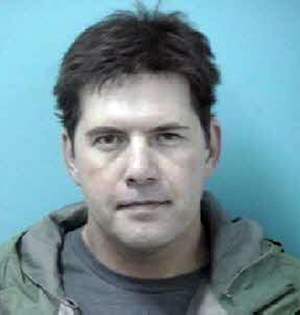 Rodney's attorney Rose Palermo called the allegations "completely untrue" in a statement, denying that any physical contact between the two parties occurred and basically calling Rodney's now estranged wife a liar.
"Under Tennessee state law, anyone can swear out a warrant to the police and have a warrant issued to an arrest," said Palermo. "Obviously that is the case here, since according to the explicit terms of the warrant, it's entirely based on the word of Mrs. Atkins. The police did not witness any assault because none occurred. The police did not witness any violence between Mr. and Mrs. Atkins. It is entirely based on her word."
Palermo continued, "This was an unfortunate verbal dispute between Mr. and Mrs. Atkins within hearing range of their child, and when Mr. Atkins realized their child was in hearing range of the argument, his first priority became getting out of the earshot of the child. That is when Mrs. Atkins called the police and gave them her version of the argument, which is completely untrue."
As a result of his wife filing a false statement to police, Rodney Atkins — known for No. 1 hits including "If You're Going Through Hell (Before the Devil Even Knows)," "Take a Back Road," and "Watching You" — decided to file for divorce.
According to the court documents obtained by TMZ, Rodney and Tammy both agree that they are "unable to live together successfully as husband and wife," and also claim that each other is "guilty of such inappropriate marital conduct as renders further cohabitation unsafe and improper."
For now, while Rodney and Tammy work out their legal and domestic issues, a judge has signed off on a restraining order, barring both of them from "harassing, threatening, assaulting or abusing the other party."
"Since filing the complaint for divorce, he has exercised substantial parenting time with the parties' son and he will continue to do so while the divorce is pending," Rodney's attorney Rose Palermo said in her statement, adding that the criminal complaint "does not allege that any harm came to the child or Mrs. Atkins."
She concluded her statement by saying, "Atkins plans to spend significant time with his child over the Christmas holidays and respectfully requests privacy at this time. Mr Atkins wants to thank his fans for standing by him as he is confident the truth will prevail."