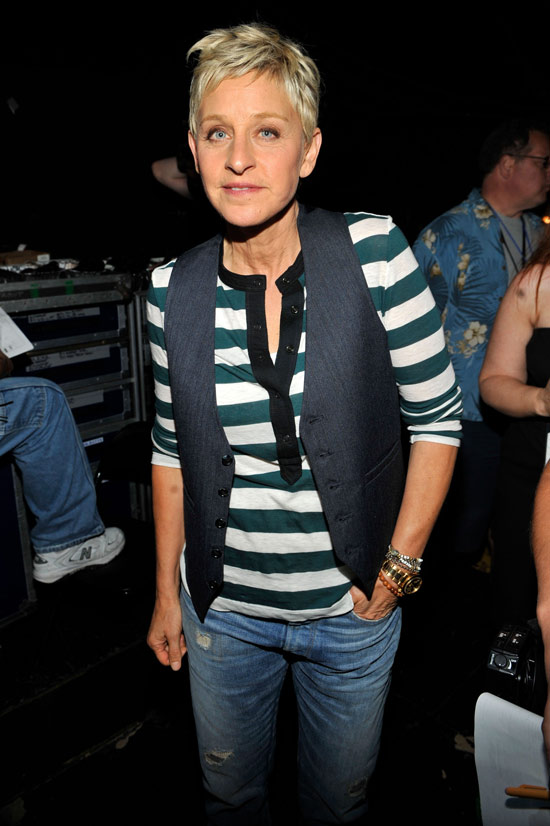 Former American Idol judge Ellen DeGeneres got it popping last night on the season finale of "So You Think You Can Dance"…and it definitely was a sight to see!
DeGeneres took to the stage with her dance partner Stephen "tWitch" to pay tribute to former contestant Alex Wong…who had to leave the show early due to a ruptured Achilles tendon.
"It broke my heart when I saw [Alex's] injury and as a joke, I said it would be fun and because of [choreographers] Napoleon and Tabitha, it became a reality, I've never had a dance class in my life, but I had so much fun!" Ellen stated after her performance on the show.
Peep the video footage of her performance below:
That damn Ellen sure knows how to put on a show!! Gotta love her…