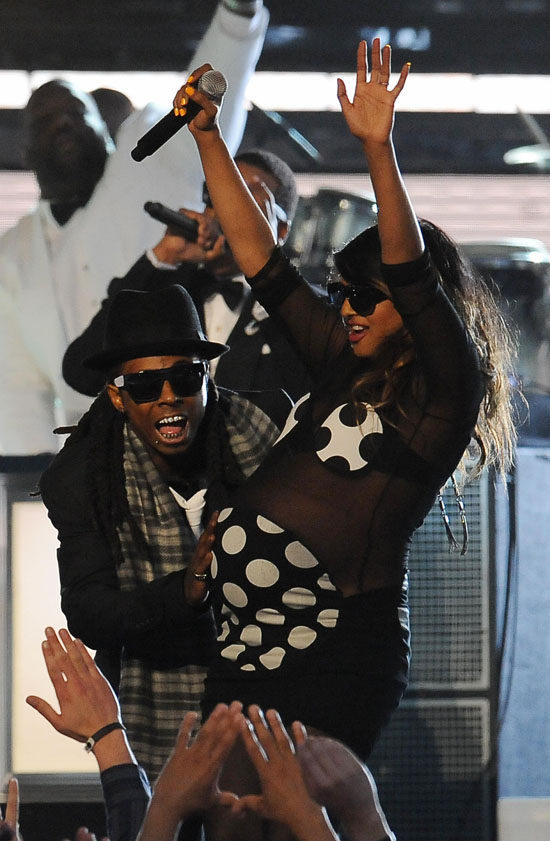 Three days past her due date, Sri Lankan singer M.I.A. finally gave birth to a healthy baby boy last Wednesday, February 11, 2009. The reports were confirmed after the 31-year-old posted a message to her official MySpace page:
MY BABY WAS BORN WEDNESDAY, HE IS HEALTHY, FINE, BEAUTIFUL AND THE MOST AMZING THING EVER ON THIS PLANET, OF COURSE IM HIS MUM!!!

ME AND BABY ARE PUTTING OUR TOUR DATES FOR 2010 TOGETHER AND MAKING MIX TAPES AND FIGURING OUT A WAY TO BREAK OUT OF THE HOSPITAL!

HOPEFULLY THE WORLD IS BEEN TICKING ALONG AND I AINT MISSED MUCH!
This is the first child for M.I.A., whose given name in Mathangi Arulpragasam, and her musician fiancé, Benjamin Bronfman. The pregnancy was announced last October.

Asked on the Grammys red carpet last Sunday what she most eagerly anticipated about being a new mom, M.I.A. told PEOPLE, "Everything. I think it's going to be the best thing in the world!"

She then delivered a memorable performance of "Swagga Like Us" with Jay-Z, T.I., Lil Wayne and Kanye West.

Next Sunday, Feb. 22, M.I.A. is expected at the Academy Awards to perform "O Saya," from Slumdog Millionaire – which is in the running for Best Song.

PEOPLE