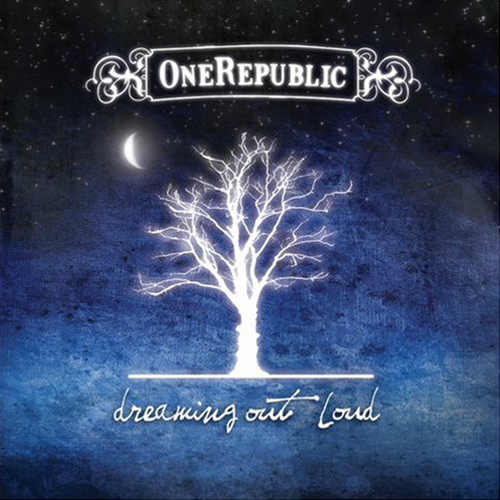 OneRepublic make their amassing debut with Dreaming Out Loud, set to be released November 20th off of Interscope and Timbaland's Mosley Music Group, if your feeling any of the following material from them you should go out and pick up your copy.
With the mutual success of "Apologize" I found it cumbersome to get into this album, but after I got over the fact, it wasn't so bad. In culmination with aesthetic arrangements this album had incredible rock ability I'd say. Production for this particular project include Ryan Tedder, Timbaland and Greg Wells on the group's first official single lifted entitled "Mercy".
Overall, for a debut, Dreaming Out Loud wasn't so bad in my opinion. I think OneRepublic hit all the pro marks, respectively, for this album. An album I would definitely recommend for a solid buy. My favorite tracks, in no particular order, are "Apologize," "Stop and Stare," "Someone To Save You," "Tyrant," and "Won't Stop".
OneRepublic » "Mercy" » [ full ] » LISTEN

OneRepublic » "Won't Stop" » [ full ] » LISTEN

OneRepublic » "Apologize" » [ full ] » LISTEN

OneRepublic » "Stop and Stare" » [ full ] » LISTEN
Published