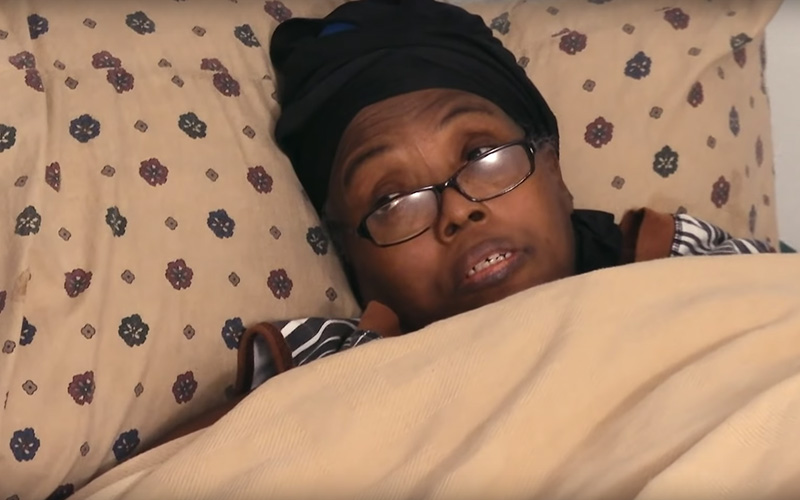 Arleasher "Lisa" Fleming, a woman who once weighed over 700 pounds and was featured on TLC's "My 600-lb Life," has died at 50 years old.
Deadline reports Fleming died at her home in Texas Thursday (Aug. 24) of unknown causes. Fleming's daughter, Danielle, announced the sad news on Facebook Thursday evening, noting that she'd held her mother's hand for four hours that morning "knowing nothing I could've done would bring you back to me."
When Lisa Fleming started out on the show, she weighed more than 700 pounds, but Danielle said her mom's cause of death was not related to her weight. Danielle told TMZ that her mother had been sick, but didn't specify the illness. She said Lisa had lost more than 200 pounds since her appearance on "My 600-lb Life," and was actually able to stand on her own.
Danielle told TMZ that her mom was sick before the show, and the various illnesses had just eventually taken their toll. "At the end she was sick and her body was tired and her body just gave out," Danielle said.
Lisa was featured on the show's sixth season back in February. She said on the show that her struggles with weight began when she was a child, and it got worse after her parents divorced and after her brother was murdered. She also said her weight problems got worse after she got pregnant four times back-to-back.
While on the show, Lisa was bedridden and unable to care for herself. She was in such bad shape while filming her episode that seven paramedics were needed to remove her from her bed to take her to the hospital. After she complained about having a pain in her leg, her daughter checked and saw that she had maggots in the fold of her skin.
While hospitalized, Lisa lost almost 90 pounds, but had trouble maintaining her diet after leaving, gaining nearly 30 pounds after she was sent home, Radar Online reported. According to Radar, she was kicked out of Dr. Younan Nowzaradan's weight loss program and never underwent the weight loss surgery.
Lisa is the third person from "My 600-lb Life" to die within the past 12 months. Last November, 41-year-old Robert Buchel (who weighed 842 pounds) died of a heart attack before his episode aired on television, and earlier this month, 30-year-old James "L.B." Bonner—an amputee who underwent gastric bypass surgery on the show—was found dead of a self-inflicted gunshot wound to the head.
Be the first to receive breaking news alerts and more stories like this by subscribing to our mailing list.