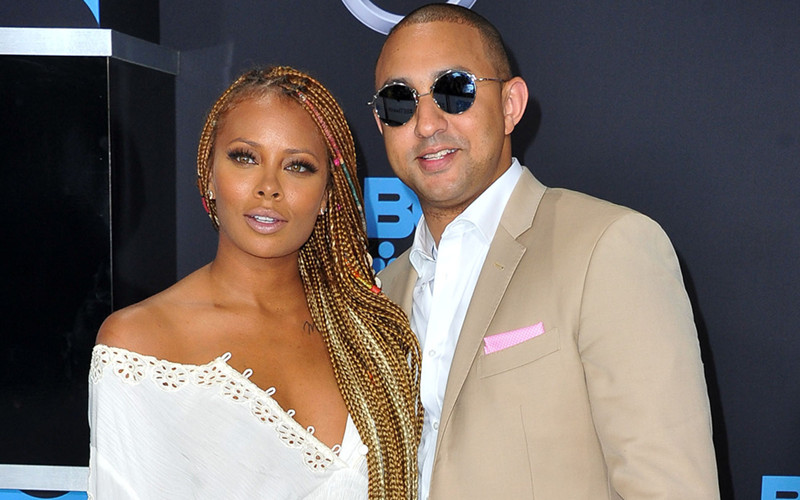 Model Eva Marcille certainly has something to extra thankful for this Thanksgiving. The new Real Housewives of Atlanta star revealed she is expecting baby No. 2!
Marcille exclusively revealed to People magazine that she is five months pregnant with a baby boy. This is her second child, but her first with her boyfriend, Atlanta mayoral candidate Michael Sterling.
Eva's first baby daddy is singer/songwriter Kevin McCall, who was dragged on social media earlier this year for threatening Sterling, saying, "I hope you are ready to meet me face to face. It won't be much talking… U will be dealt with quick and brief.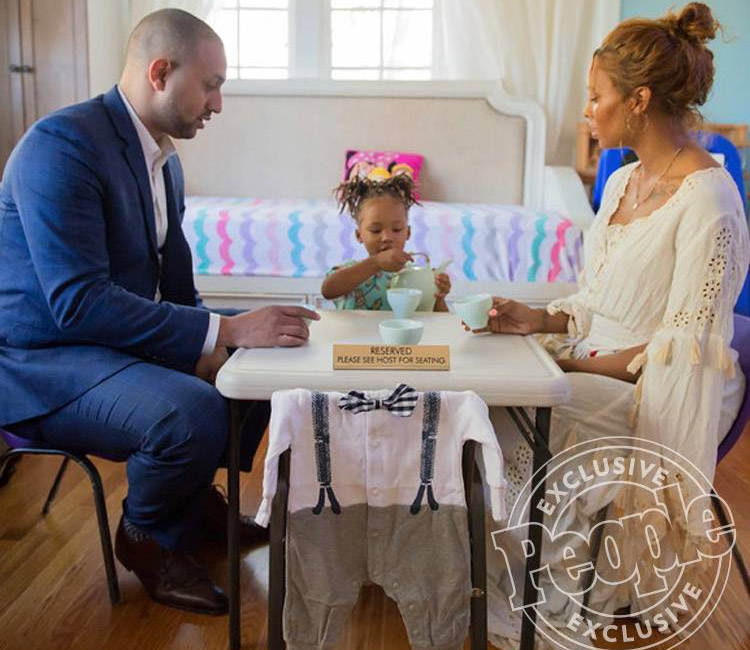 The America's Next Top Model winner admits her new bundle of joy was a surprise for her and Michael.
"My body felt super weird. I didn't know what was going on. I went to the doctor and because of my symptoms, he decided to do an ultrasound to see if I had any cysts or tumors or fibroids or things of that nature.

"He did an ultrasound and lo and behold, we were seven and a half weeks pregnant, I was like, 'What?!' I was expecting the worst only to find out I was carrying a life. It was crazy. I was shocked and terrified all at the same time."
She also candidly revealed that it took Sterling a few days to adjust to the news given that he was in the middle of a political campaign and an unexpected pregnancy was "not part of the agenda," she said.
"When I initially told him, he was like, 'Oh, okay,' and I could tell he was surprised and didn't want to overreact or react in a way that he would regret or that would scare me."

"A few days later, like the lawyer he is, he took an opportunity to assess the situation and think it through and analyze. We talked about it again, and he was excited. Which was a huge relief to me — excitement is what we want."
The couple already has a name picked out: Michael Todd Sterling Jr. "We have a junior, which is kind of terrifying to me because Michael is the most ambitious person I've ever met," Marcille noted.
"So, for our son to now have to live up to his dad, it lets me know that there is a great promise on his life, but it's also terrifying because he has so much to live up to," she added.
It's also a good thing that she's having a boy because Marcille's 3-year-old daughter, Marley, was not feeling a baby sister. "Make it a brother," the little girl told her mother when she was told she was going to have a new sibling.
"I thought that was adorable, but at the time, I had no idea what I was having, so my fear [about] this extremely expressive and outgoing young girl [was] if this baby came out to be a little girl, that might not be a great situation for Marley. However, I found out soon after that I was having a boy, and I felt like she willed it in her favor."
Eva Marcille joined the cast of The Real Housewives of Atlanta for its 10th season, though she has yet to make her debut. It's unknown if her pregnancy will also be revealed on the show. RHOA airs Sundays on Bravo.
Be the first to receive breaking news alerts and more stories like this by subscribing to our mailing list.