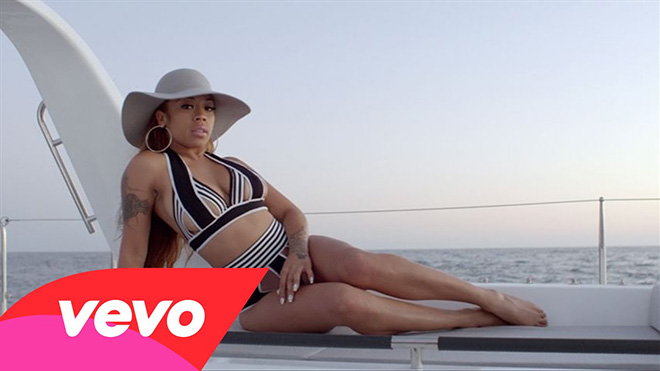 Wow … Keyshia Cole looks absolutely stunning in her new music video for "Believer!"
The R&B songstress — who was arrested last month for jumping on a chick at Birdman's condo in West L.A. — sails the sea on a yacht and busts out a few moves with her dancers in the video.
Keyshia's new album Point of Not Return is out now so go get your copy today!
Watch Keyshia Cole's "Believer" music video above.