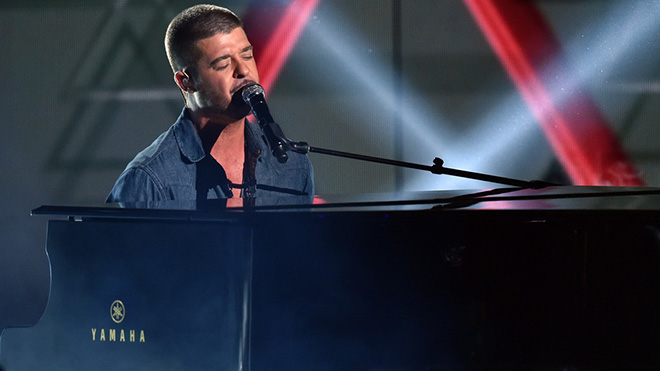 Robin Thicke really needs to quit with this whole "Paula I'm so sorry, I miss you, please come back to me baby!" thing he's doing, because every time he does it, he looks more and more desperate.
Dedicating songs/performances to her hasn't worked, naming his album after her hasn't worked, and even acting like a sad, lonely mess in his "Get Her Back" music video (obviously dedicated to Paula…duh) didn't work, but somehow, he still truly believes he can squeeze a second chance out of his failed marriage with one of the most beautiful women in the world. HA!
"I'd like to dedicate this to my wife," Thicke said ahead of his "Forever Love" performance last night at the 2014 BET Awards. "I miss you and I'm sorry."
We've said it before, we'll say it again and we're gonna keep saying it: LET. IT. GO. DUDE!
Watch Robin Thicke perform at the 2014 BET Awards above.
Be the first to receive breaking news alerts and more stories like this by subscribing to our mailing list.