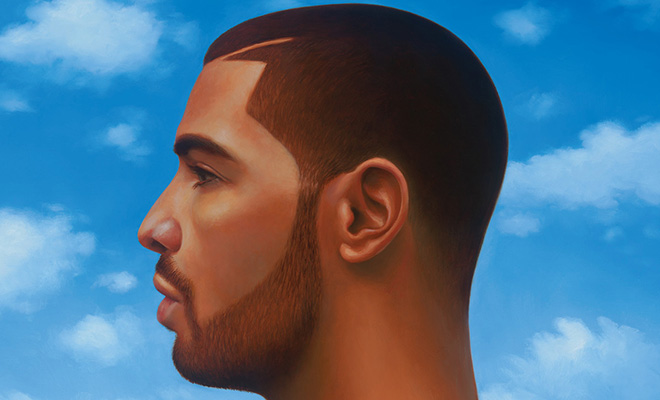 Drake's next album 'Nothing Was The Same' doesn't drop until next Tuesday (Sep 24), but if you're one of those savvy Internet users you can get yourself an early listen, because someone has leaked it!
The album features appearances from Jay Z, Detail and Jhené Aiko, but most notably it will not have a guest appearance from Drizzy's rap mentor Lil Wayne.
Drake also premiered a new track from the album called "Too Much" (featuring Sampha) live on Late Night With Jimmy Fallon the other night. Check that out below, as well as this morning's Hip Hop links!
Ohio Police Pepper Spray Crowd Honoring Deceased Rapper [AHH]
Pusha T's tracklisting for his new album 'My Name Is My Name' has been released and it's about 85% features [TSS]
An Open Letter to Mister Cee [TSS]
Rick Ross won $1 million from Diddy in a game of dice [XXL]
Here's a new song from Nelly featuring T.I. called "Rick James" [HHDX]
Waka Flocka Flame dropped by "The Breakfast Club" and talked about Gucci Mane, of course [RTNY]
Nas turned 40 years old on Saturday (can you believe it? he doesn't look a day over 30!) and had a birthday party sponsored by Hennessy [RTNY]
Pharrell says "Blurred Lines" and Marvin Gaye's "Got to Give it Up" are "completely different" [RR]
A Hip Hop fan proposed to his girlfriend during a radio station's Q&A session with Wale and J. Cole [HHW]
Excited Rick Ross Fan Passes Out at Sight of the Bawse [GOT]
Kanye West Charged with Criminal Battery & Attempted Grand Theft for Paparazzo Attack [GOT]
Gucci Mane Arrested in Atlanta After Threatening Cops While Carrying Gun, Weed [GOT]
Be the first to receive breaking news alerts and more stories like this by subscribing to our mailing list.