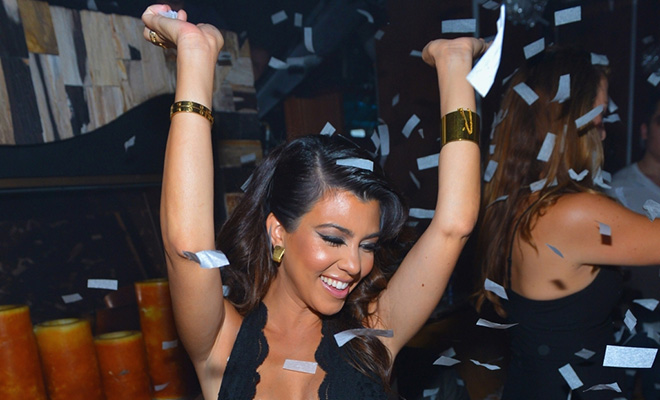 Kourtney Kardashain sure thinks her time is worth some serious dough.
In Touch is reporting that the "Keeping Up with the Kardashains" star appeared at a Las Vegas meet and greet this weekend and charged $150 per person.
While any sane person should say "aww hell naw!" when deciding whether to shell out such mula just to meet a Kardashian, some crazies thought it sounded like a good idea.
According to the mag, thousands came out to the Mirage Hotel in sin city and waited in line for hours before they learned they'd have to pay to get into the event. Many of those who lined up, decided to stick around despite the fe,e but according to witnesses on the scene, they left "disappointed."
An autographed picture with Kardashian was apparently included in the fee but that was understandably NOT enough for some.
"Don't they have enough money? Why would I pay $450 for my twin 8-year olds and myself to meet her and get a picture?" an irate attendee told InTouch. "I called yesterday and asked and they said I didn't HAVE to buy that package but now I drove down here, paid for gas and told my babies they could see her and it's changed. I'm not a fan anymore."
Yikes. This just took Kourtney down a peg in our book too!
Be the first to receive breaking news alerts and more stories like this by subscribing to our mailing list.