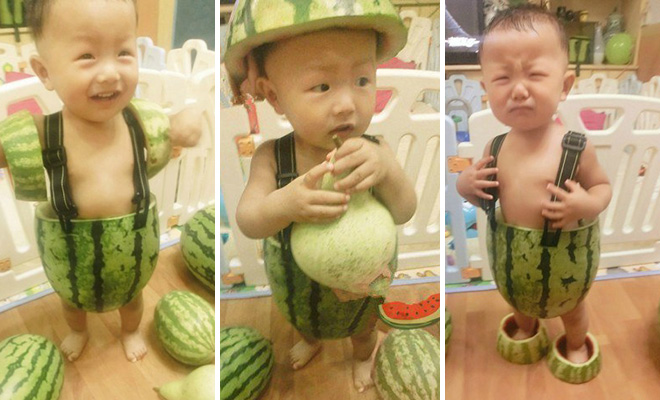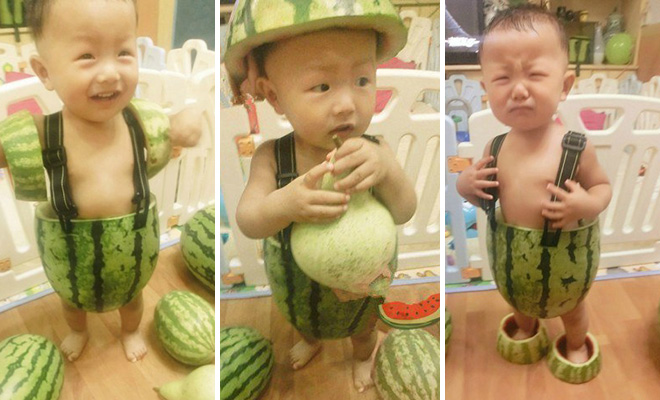 These adorable photos of a little baby from China wearing watermelon shorts have gone viral on the Internet, and it's probably one of the cutest things that has ever happened.
The unidentified tot's father reportedly worked all day to put together a pair of shorts made of watermelon so that his son can beat China's notoriously hot weather.
But honestly, who cares about the details? SOMEONE PUT A BABY IN WATERMELON SHORTS!
CHECK OUT THE PICS HERE: