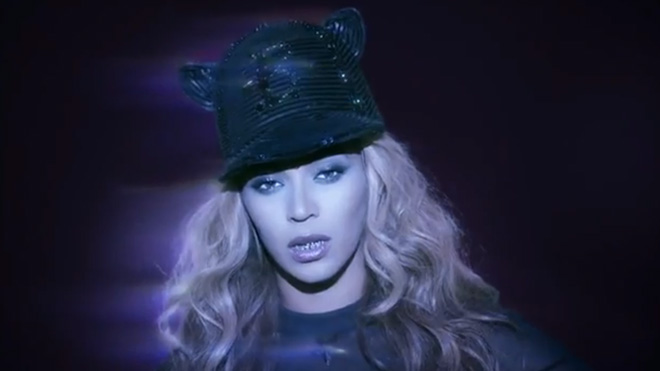 Queen Beyonce has issued an edict requiring all of her royal subjects to "Bow Down Bitches!"
The singer returned to her hometown of Houston, TX for her "Mrs. Carter Show World Tour" on Monday night, where she performed her usual set, but also thrilled fans by doing a rendition of her controversial song "Bow Down" for the first time ever.
As the stage went dark, images of young girls (one was Beyonce) flashed across the screen while sound bites of gossip reports played in the background:
"She turned Kelly and Michelle mic down and it [bleeped] up the Super Bowl!"

"She ain't no ballerina, why she always wear them tired leotards…"

"That girl know she bald-headed, that's why she always wearing them damn weaves!"

"You know she a part of that illuminati shit"

"She know she lying, she was never pregnant with that baby"
Dressed in all black and gold chains, Beyonce and her dancers came out and rocked the stage, dancing up a storm to the Hit Boy-produced anthem. She then segued into her 2008 hit single "Diva."
According to MTV's RapFix, a group of Texas rap legends were at the concert, including Scarface, Bun B, Slim Thug, Z-Ro, Lil Keke and Willie D.
Earlier in the day, before the concert, Beyonce posted a preview clip of the video for "Bow Down" on her official website. Check that out below, as well as the video of her performing the song and some pics of her backstage with Jay-Z, Bun B and Slim Thug.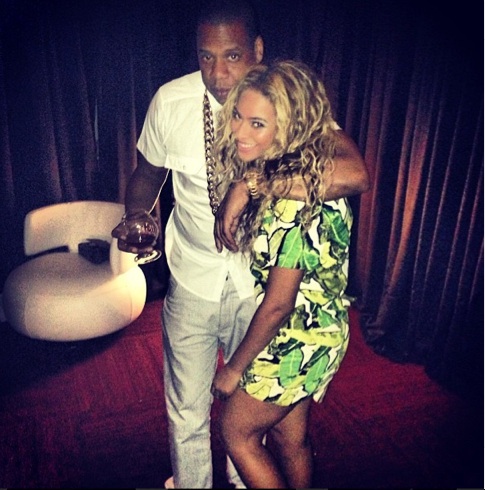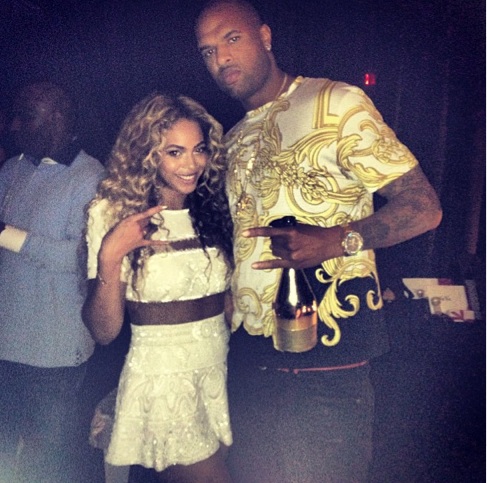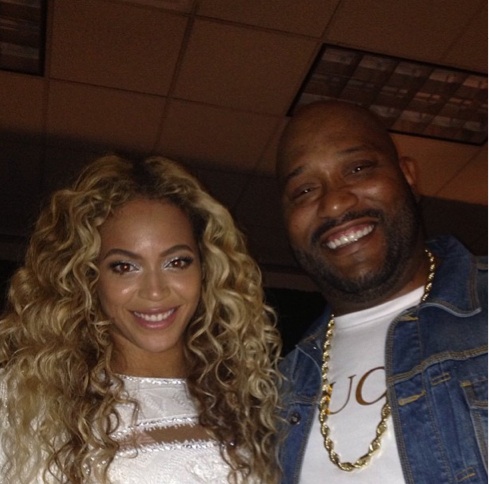 Be the first to receive breaking news alerts and more stories like this by subscribing to our mailing list.