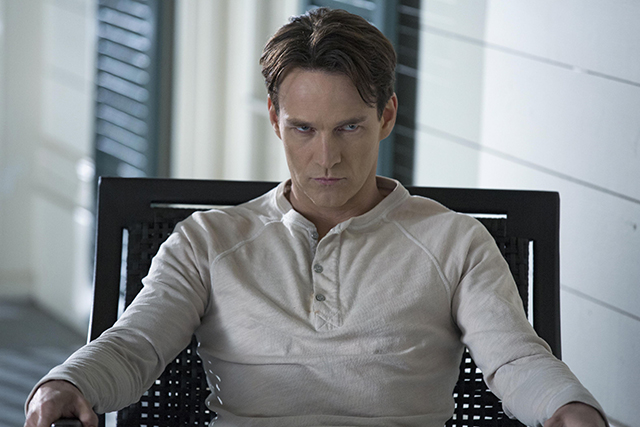 "True Blood" kicked off its sixth season on Sunday night and the series has undergone a much needed reboot. Thanks to snappy dialogue and a return to the concepts that initially made the HBO hit great, the Season 6 premiere episode marks a promising start.
As with previous seasons, the episode picks up right where season five left off. Sookie (Anna Paquin) and Eric (Alexander Skarsgard) are taken aback as they watch Bill (Stephen Moyer) transform into the reincarnation of Lilith, the first vampire who ever lived. They're able to run away from the blood soaked rage monster but the same can't be said of others in the Vampire Authority Complex.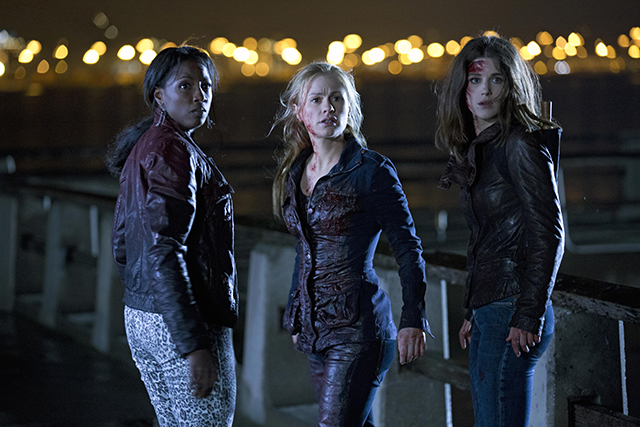 Thankfully, much of the principle cast also flees from Bill's wrath safely, including Jason (Ryan Kwanten), Jessica (Deborah Ann Woll), Pam (Kristen Bauer van Straten), Tara (Rutina Wesley) and Eric's sister Lucy (Lucy Griffiths).
Meanwhile, poor Sam (Sam Trammel) is unable to save Luna (Janina Gavankar). As she lay dying, she asks that Sam (sidebar: are the writers ever going to cut this guy a break?) watch over her shifter daughter, Emma.
As Jason seeks revenge on Warlow, the vampire that murdered he and Sookie's parents, he finds himself in the midst of what seems like an episode of the 90's show "Unsolved Mysteries."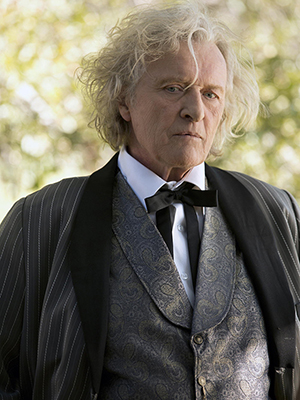 Since he's never been the sharpest tool in the shed, it's not surprising when Jason accepts a ride from a total stranger, who happens to look like one of the Founding Fathers. Coincidence alert — he's somehow connected to Warlow (maybe he is Warlow?).
We don't get to find out because the strange man suddenly disappears from the car, which means Jason is left in the passenger seat in a car that has no driver. Insert crash sound here.
In a press conference, the Governor makes it known that a True Blood shortage is plaguing the vampire population. Of course, the biggest concern for the general human public is what is to become of them as the undead community grows hungrier and hungrier for fresh blood.
They're encouraged to buy guns and stock up on wooden bullets — as if that's going to stop hordes of famished vamps, who are incredibly strong and fast, and can brainwash anyone in their path (well, except fairies).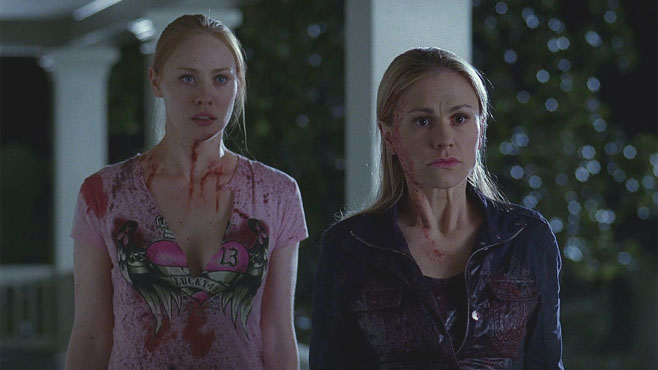 There's a rare moment in which Sookie and Jessica bond over the fact that they have to give up on Bill, who has boarded the crazy train for good.
It's been a while since we've seen these two have a heart-to-heart, so it's nice to see them interact — after all, Sookie was practically her stepmom at one point. But then all of that changes when Jessica turns on everyone and basically tells them to leave her and Bill the f**k alone.
Similarly, Tara and her maker/lover Pam discuss Eric and Pam really can't get over the squabbles she's had with him. She tells Tara that she will never replace her thousand-year-old maker (burn!), and to make matters worse for the two, Fangtasia is raided by the police, who taze poor Tara (ouch!)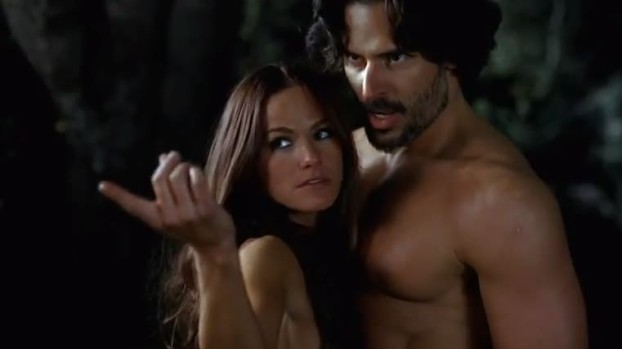 A few other notable plot points: Alcide devours the body of the former pack master and has a threesome with some werewolf ladies in the woods, Andy and Arlene have to raise fairy babies, who instantly grow into fairy toddlers (wtf?).
And Bill has some really rad powers — like stopping things from falling, and then there's that whole not dying thing. Sookie staked him right through the chest, and he just pulled the piece of wood out like it was nothing.
The season is running for 10 episodes, instead of the usual 12 and it's going to be interesting to see how the many plot lines are wrapped up, but we can't wait to see how it unfolds.
Be the first to receive breaking news alerts and more stories like this by subscribing to our mailing list.