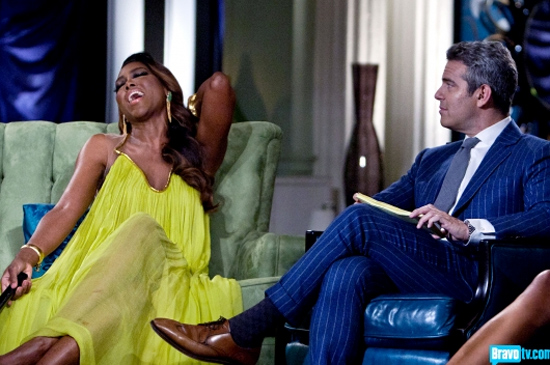 Kenya Moore is to the "Real Housewives of Atlanta" what sliced bread was to human civilization: Life-changing.
While NeNe Leakes has reigned supreme on the RHOA for years, the arrival of Kenya Moore on the show has completely turned things upside down. And we're all the better for it.
In part 1 of the reunion, Andy Cohen spent nearly the whole hour chatting it up with Kenya Moore as he went through her list of beefs with Phaedra Parks and Porsha Stewart. And this time, baby, Kenya Moore was bulletproof. Her ass came prepared for battle and she whipped out her shade-blocking fan whenever any of her RHOA castmates tried it with her.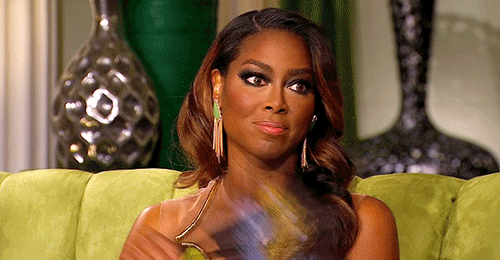 Bitch was acting like the reunion show was Mortal Kombat and her name was Kitana. I loved it.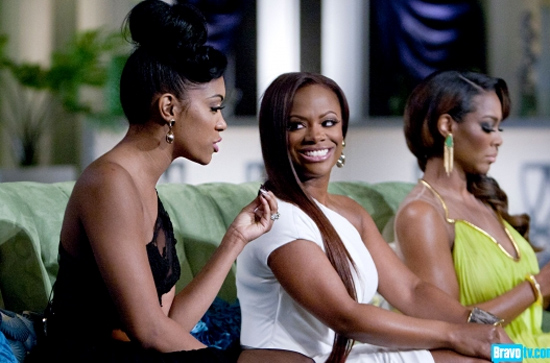 Porsha Goes in on Kenya
It's no secret that Kenya and Porsha got off on the wrong foot from the jump. Kenya was invited as a guest of honor to Porsha's charity event but when Porsha got her title wrong (she called her Miss America instead of Miss USA) things turned sour quickly.
The ladies rehashed their drama and Porsha went to Google university to read Miss Kenya on not giving props to Carole Gist, the real groundbreaker in beauty pageants. It was she, not Kenya, who was the first black woman to earn the Miss USA title. While Kenya didn't say she was the first, she did proclaim herself to be a part of history along the lines of Obama, so she definitely tried to imply it.
While Porsha won one on Miss Kenya with that zinger, Kenya got her back when Andy asked Kenya if she was jealous of Porsha's marriage to ex-NFL player Kordell Stewart. (Note: The reunion was taped before Kordell and Porsha announced their split)
"Trust me, that's not a marriage that I would ever want to have," Kenya said.
Kenya must be a mind-reader.
As for all of the comments Porsha made about Kenya being old, Miss Moore said, "It was ignorant for her to make fun of my age when her husband is my age." Welp. True tea.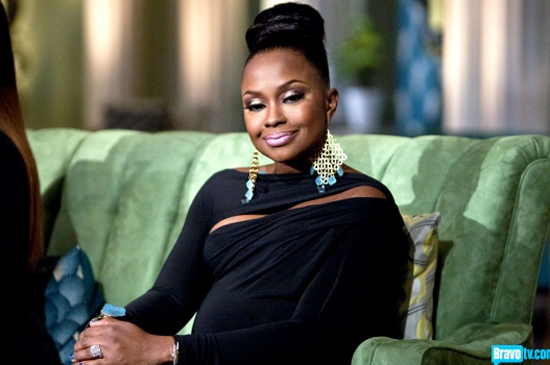 Phaedra Hits Back at Kenya with Her Donkey Booty
The workout video beef that tore a friendship apart was also touched upon by Andy and the crew. Donkey Booty vs. Stallion Booty sucked up a whole lot of air time and while Phaedra was nobody's fool, Kenya Moore stood her ground.
At every opportunity she could get, Kenya shaded and mocked Phaedra during the reunion. When Andy asked if Phaedra always wore her real hair, Kenya chuckled.
And when Andy brought up Phaedra's wearing that fishnet cover-up in Anguilla, Kenya was quick to chime in that she felt it was inappropriate for Phaedra to flash her cakes in front of other people's husbands. (Never mind that she, Kenya, was busy bumpin' and grindin' on other peoples husband in Anguilla)
But things really got heated when Andy started asking whose workout video sold more. These two chicks started battling over who sold what on Amazon. Phaedra called her's a multiple-time Amazon Best-Seller and Kenya said hers was in the top 10.
Now look, unless somebody's got receipts from Amazon, all of this is pointless. The truth is both of these women are only selling workout videos because of the platform that they have from RHOA.
While Kenya is WAY more fit than Phaedra, (FYI Miss Parks was apparently pregnant during filming) there's no denying that Phaedra's donkey booty idea laid the foundation for Kenya's competitive video.
Then the ladies got to accusing each other of filling out fake reviews on Amazon and it just went nowhere. Knowing both of their crazy asses, they both probably hired people or had their lackies giving their shits five-star reviews anyway.
Kenya then tried to take credit for Phaedra's success saying that Phaedra wasn't relevant until she came on the show. Now hold up, Kenya Moore has definitely been the star of season 5, but she's taking it a bit far by claiming that she made Phaedra. Miss Parks is a star in her own right and Kenya can't take her history of awesome one-liners and over-the-top shenanigans. This women reinvented the term boughetto after all with her fabulous sip'n'see for her newborn son.
The honest truth is that Kenya and Phaedra are better off as friends than enemies. Both of their over-the-top personalities are irresistible and fun to watch. Plus, Phaedra as allies with Porsha is about as dangerous and thrilling as watching Barney and Baby Bop together. There's no bite in that relationship. It's toothless.
Miss Kenya, however, is all fangs. Get into it.
"Don't come for me unless I send for you," Kenya warned. Alright now.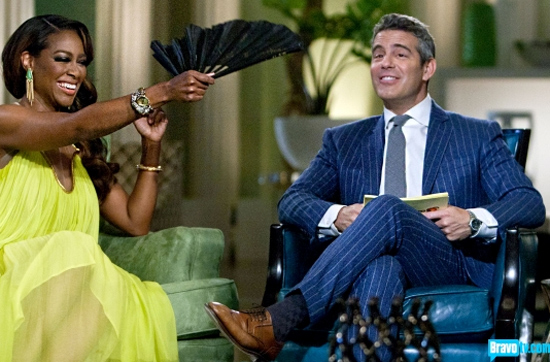 Be the first to receive breaking news alerts and more stories like this by subscribing to our mailing list.