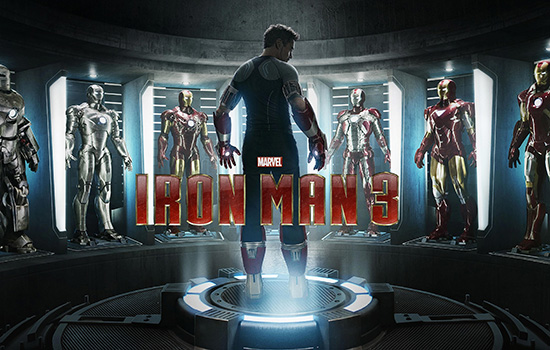 If you're unable to contain your excitement for the forthcoming "Iron Man 3," the new trailer for the action flick should hold you over.
The latest promo shows a variety of new moments from the film, which stars Robert Downey Jr, Gwyneth Paltrow, Guy Pearce, and Don Cheadle. It has a seemingly darker tone than the previous two installments and offers a glimpse of Tony Stark's personal angst.
WATCH HERE:
Stark's relationship with Pepper also gets more play, as he reveals, "I have to protect the one thing that I can't live without … you."
Of course, there's lots of explosive action sequences — including one that looks like a rip off of the opening plane crash scene from "The Dark Knight Rises."
The movie already looks better than "Iron Man 2," which was a bit of a snooze, and it doesn't hurt that Downey is one of the most charismatic actors in the biz.
Good or bad, you can bet it'll make a sh*t ton of money. The first two films grossed over $604 million at the box office while "The Avengers," in which Stark plays a central role, took in $1.5 billion globally.
 "Iron Man 3" opens on May 3.
Be the first to receive breaking news alerts and more stories like this by subscribing to our mailing list.