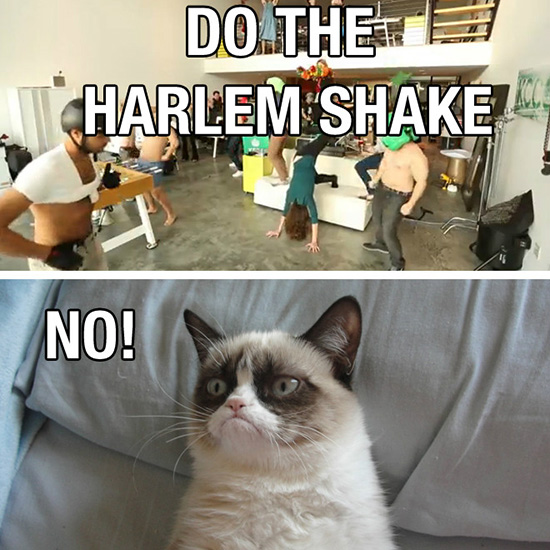 Baauer's "Harlem Shake" (the song, not the original hip-hop dance) is the textbook definition of an overnight success. The electronic dance music hit has YouTube and social media to thank since it got everyone putting on freakish costumes early and flailing around like an epileptic patient.
Actually, the freakish clips set to "Harlem Shake" did that. But still, Baauer gets to reap all of the rewards from all of those viral videos, each with millions of views.
The song hit #1 on iTunes earlier this week and now that Billboard has decided to count YouTube views as part of its equation for the Hot 100 chart, it's #1 there too.
Billboard reports on the song's meteoric rise:
"Shake" becomes just the 21st song (of 1,023 No. 1s dating to the chart's 1958 launch) to debut at No. 1 on the Hot 100. Even more notably, it's the first song to start at the summit by an artist essentially unknown prior to charting.

Of the prior 20 No. 1 debuts, three were by artists making their first Hot 100 appearances, but all – Clay Aiken, Fantasia and Carrie Underwood – had built familiarity via months of weekly TV exposure on Fox's "American Idol" (2002-05). Lauryn Hill also sent her solo debut "Doo Wop (That Thing)" to a No. 1 beginning in 1998, but she was, by then, known for fronting R&B act the Fugees.
So it's official: Social media is not a game. It's a business.
Listen to Baauer's number one smash "Harlem Shake" below:
Be the first to receive breaking news alerts and more stories like this by subscribing to our mailing list.