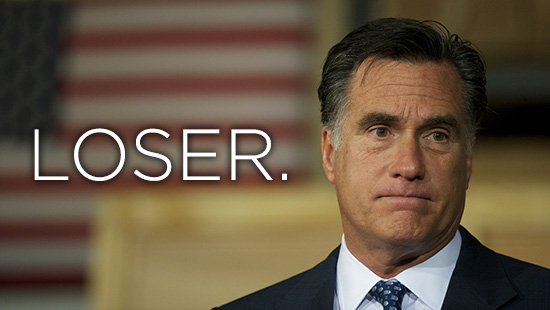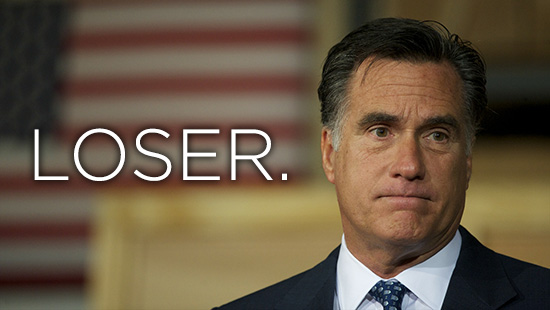 After President Obama trounced Mitt Romney in the polls, many in the Republican party have spent the day after sounding like Michael Jackson in "Human Nature": WHY? WHY? DID THEY DO MITT THAT WAY?
The straightforward answer is something along the lines of this: the coalition of old, white, anti-abortion, anti-immigration men isn't gonna cut it anymore.
But let's take a look back at some of the wonderful blunders and goofs that helped seal Mitt Romney's fate.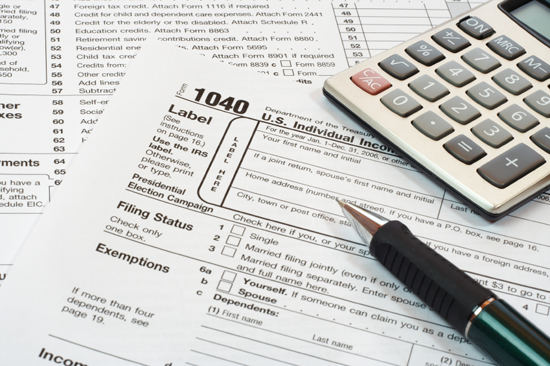 Mitt Romney Refused to Release His Tax Returns
While President Obama didn't hesitate to release his tax returns for the past 5 years, Mitt Romney held off from releasing any of his tax returns beyond 2010. Why? Because he didn't want everyone to see how rich of a bitch he is. Which is silly.
How can you run on your success as a reason to elect you to the White House and at the same time run away from revealing the specifics about your wealth? Something's fishy in Mitt's bank accounts.
Mitt Romney Outsourced His Spanish-Language Outreach to His Son
One of the recurring themes most pundits have agreed upon in their post-mortems of Mitt Romney's failed bid for the presidency is his abysmal performance with Hispanic voters. Say what you will about Mayor Bloomberg's awkward Spanish, but at least it comes from his heart.
Mitt Romney outsourced his Latino outreach to his youngest son, Craig Romney, as seen above in a video from the primary battles in January. To be fair to the Romney clan, Craig's Spanish IS pretty damn good. But still, he's not the one running for president, his dad is.
Mitt Romney Is Easily Tied to Shit
People really had a field day comparing Mitt Romney to, well, shit. His opponents had a field day with it, as the AFSCME ran a campaign that read "Without Unions, Mitt Happens."
Here's the kicker though. Mitt Happens was actually a campaign slogan Romney used in his race for the Massachusetts governor seat back in 2002. So he pretty much shot himself in the foot long before the presidential election.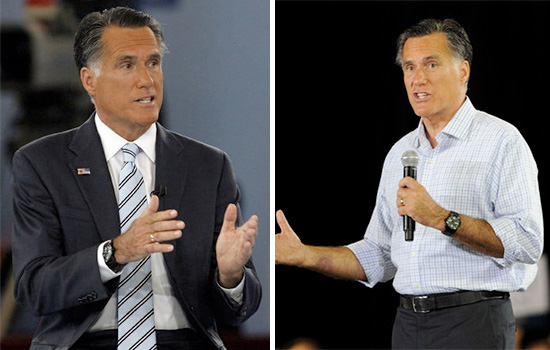 Mitt Romney Tried to Brownface His Way to Latino Voters' Hearts
Romney gravely miscalculated how effective a browning up would be in the election this year. He appeared for a Univision event looking bronzed and caramelized, but it didn't move Latino voters an inch. So Romney pretty much went and got all dolled up for nothing.
Mitt Romney's Laugh Sounds Forced and Fake
When Barack Obama gets in a good laugh, it comes from the gut. Mitt Romney, on the other hand, uses his laughter to patronize, intimidate and dodge questions, as we can see in this megaclip of Romney laughing.
Mitt Romney Doesn't Know How to Act Around Black People
Mitt Romney is by nature, a very awkward man. But throw him into a crowd of black folks and watch his awkwardness levels triple.
Exhibit A, this clip from his 2008 presidential run when he ran into a crowd of black youngin's and proceeded to reference Baha Men's 2000 hit "Who Let the Dogs Out?" which was clearly an odd choice. Is Mitt Romney not familiar with any Lil' Wayne songs or something?
Be the first to receive breaking news alerts and more stories like this by subscribing to our mailing list.