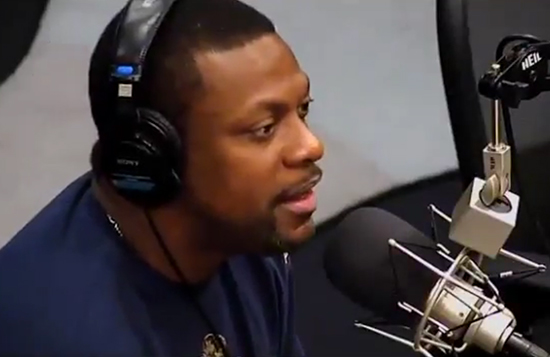 Chris Tucker single-handedly dashed the hopes and dreams of "Friday" fans all over last week in an interview with the Tom Joyner Morning Show, where the actor talked about a number of topics, including his IRS problems, and whether not he's down for another "Friday" movie, as recent rumors have suggested.
To make a long explanation short, Chris says he doesn't "think it would be as special" to do another Friday movie, and he's very doubtful if he'll be part of the the rumored "Last Friday" movie everyone has been talking about.
I don't know. I talked to Ice Cube because it's such a big rumor and people get mad if you say you're not doing something so I'm real careful.

Me and Cube, we're talking about it — they're working on a script, if it comes back … I don't think it will be as special as the first one.
Tucker also took the time to clear up a common misconception that he didn't want to any "Friday" sequels because they can't afford afford to pay him.
When they were doing the "Next Fridays" I was already doing "Money Talks" and I always wanted to keep going to the next level so I wouldn't always be in that box.

So [it was] "Money Talks" with Charlie Sheen and then after that we did the "Rush Hours" and "Fifth Element" and "Dead Presidents" and that's what happened.

I was already doing another movie when they said that and I was like, "What? I did that already." Back then I was real smart so I'm trying to get back to that though. We'll see what happens, but I doubt it.

I improved a lot of that movie. I don't know if we could create that magic again.
The "Friday" talk starts around the 9 minute mark in the video below:
Be the first to receive breaking news alerts and more stories like this by subscribing to our mailing list.