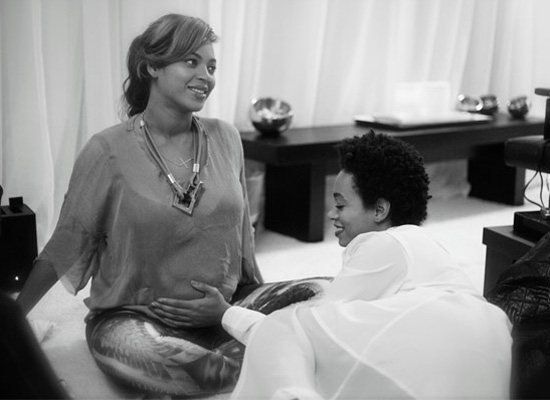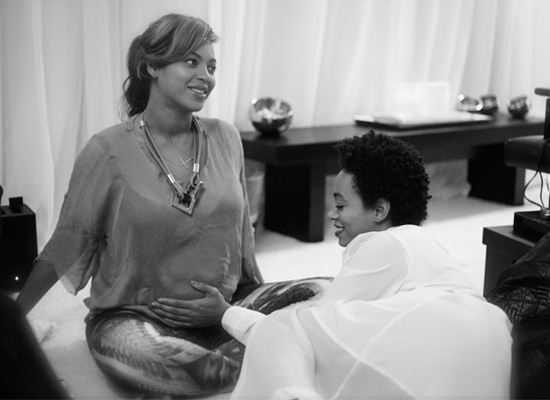 Beyonce was recently named "The World's Most Beautiful Woman" by People Magazine, and inside the issue, the new mom addresses those nasty surrogacy rumors that surrounded her first pregnancy.
"That was crazy. It wasn't hurtful, it was just crazy," the songstress, 30, told People Magazine. "[I thought] 'Where did they come up with this?'"
Beyonce wasn't the only person bothered by the faked pregnancy rumors.
"I thought it was very unfair and very cruel that someone would think that someone would be that diabolical to keep up a charade like that for nine months," Beyonce's mom Tina Knowles said. "As a mother it was painful for me to hear the crazy rumors. And I even had people ask me, which was so ridiculous."
Back in October — when Beyonce was about 6 months pregnant — she was accused of wearing a prostethic baby bump when she sat down for an interview in Australia, and it appeared as though her belly had "folded" in, sparking rumors that a surrogate mother was carrying her baby.
In response to those allegations, Beyonce said, "It was a fabric that folded — does fabric not fold? Oh my gosh, so stupid."
Beyonce gave birth to Blue Ivy on January 7th 2012 at Lenox Hospital in New York City, and even then, Beyonce was plagued with rumors saying that she and her husband Jay-Z had upset the hospital with a high list of demands. She called those rumors "so crazy" and "ridiculous."
Now that those pesky rumors are out of the way, Beyonce can now enjoy motherhood.
"I'm obsessed with Blue," she admits. "And I mean that in many ways.  I just stare at her all day.  She is my favorite thing in the world and my number one job is to protect her."
Be the first to receive breaking news alerts and more stories like this by subscribing to our mailing list.