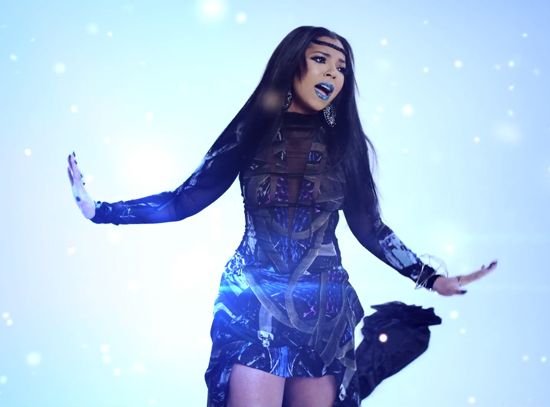 The music video for Ashanti's new single "The Woman You Love" (feat. Busta Rhymes) is out of this world…literally!
Ashanti reflects on her troubled relationship aboard a space ship in the futuristic video, which co-stars actor Marcus Patrick as her leading man.
"The Woman You Love" is the first single from the independent R&B singer's upcoming album "Braveheart," due this spring on her new label Written Entertainment.
Watch the video below: