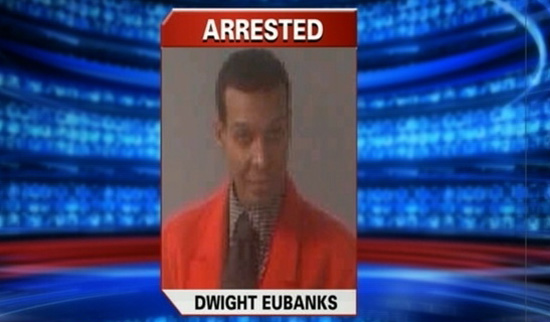 Former "unofficial" Atlanta Housewife Dwight Eubanks was arrested last Wednesday (Dec 14) in Atlanta after the reality star was caught out driving with a suspended license.
Our friends over at Straight from the A have the dirt:
The flamboyant Dwight, best known the for his stint as an "unofficial housewife" on the popular reality show, The Real Housewives of Atlanta was pulled over in a Chevy Tahoe on Freedom Parkway in Atlanta on a routine traffic stop.

Eubanks didn't have a driver's license on him and after the officer ran a check, he found that Dwight was driving on a suspended license. He was then taken into custody and is awaiting a court date.

It's been revealed that Dwight's license had been suspended after he failed to appear in court on an unrelated matter.

[SFTA]
LOL at his mugshot pic! smh…
Be the first to receive breaking news alerts and more stories like this by subscribing to our mailing list.