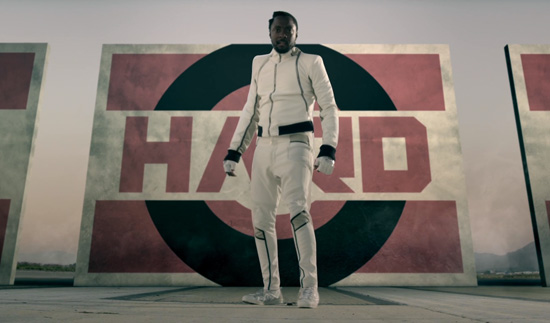 Will.i.am goes "Hard" in his brand new music video "T.H.E. (The Hardest Ever)," featuring Jennifer Lopez and Mick Jagger.
The new song, which Will.i.am debuted last month at the American Music Awards, follows the Black Eyed Peas' announcement that they are temporarily disbanding to focus on individual solo projects.
"This next journey is not going to be easy," Will.i.am wrote on his Google+ page. "The black eyed peas was so successful…beyond what I initially dreamed of…but just because the black eyed peas was a success it doesn't mean I'm going to be successful as a solo act…(This is know)…that is why I titled this 1st single (the hardest ever)…because the journey is hard…and I will do it alone…this video is about my new mission and obstacles."
Watch the video below:
Will.i.am's solo album '#willpower' is due in stores sometime in 2012!
Be the first to receive breaking news alerts and more stories like this by subscribing to our mailing list.