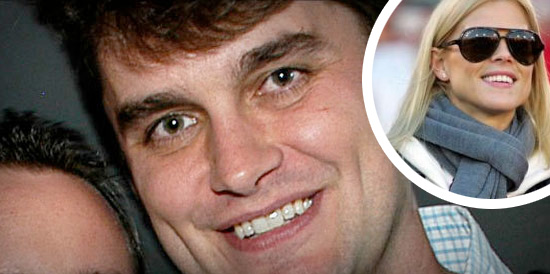 Tiger Woods' ex-wife Elin Nordegren has found herself a new man!
According to RadarOnline, Nordegren is now dating a rich New York investor named Jamie Dingman.
The philandering golfer's ex-wife, Elin Nordegren, has fallen for the son of a billionaire, Jamie Dingman, and they've reportedly been together for nearly seven months.

"He's never been so happy. He and Elin have strong feelings for each other," a friend of his exclusively told Page Six. "He's a classic all-American guy. He's handsome, a total gentleman and low-key. He's never been in the press. Elin's a very lucky girl; he's a great guy but very private."

But Nordegren isn't the first lady in the public eye to grab Dingman's attention; he was previously linked to The Recruit actress, Bridget Moynahan, who is also the mother of NFL star Tom Brady's son.

For the last six years Dingman has helped in his father's company, splitting his time between the Bahamas and China, with added time in Sweden to be with Nordegren.

A wealthy American investor, Dingman once owned an Indy car-racing team founded by Queen Silvia of Sweden.

According to reports in Sweden, Nordegren and Dingman were seen together outside of her home in Stockholm on Tuesday.

The best thing Dingman has going for him? "He doesn't play golf," the source said.
On to the next one……
Be the first to receive breaking news alerts and more stories like this by subscribing to our mailing list.