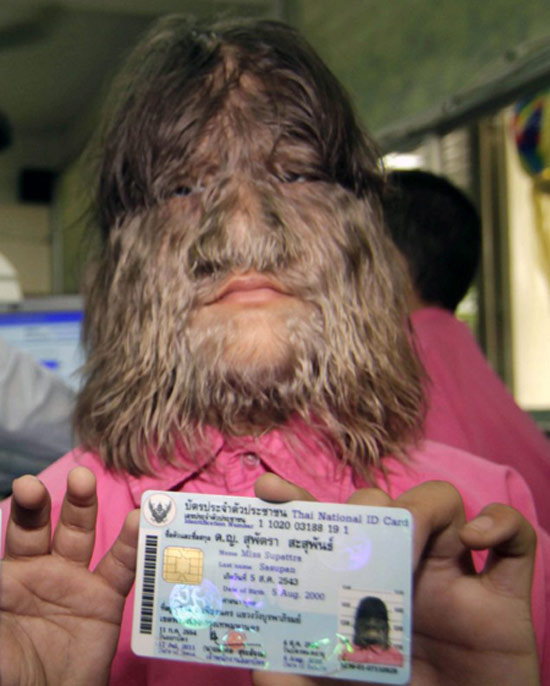 Ever seen anything like this???
An 11-year-old from Thailand has been named the world's hairiest girl by the Guinness Book of World Records.
Supatra Sasuphan is celebrating after being inducted into the Guinness Book of World Records as the world's hairiest girl.

The 11-year-old, from Thailand, used to be teased about her looks and was often reduced to tears by jibes including "wolf girl" and "monkey face."

But now Supatra, who has thick hair growing all over her face, ears, arms and legs says she delighted after her new-found fame helped her become one of the most popular girls in school.

Supatra's title was confirmed after a quick grilling from Guinness World Record executives.

"A lot of people have to do a lot to get in," she said. "All I did was answer a few questions, and then they gave it to me."

Supatra, nicknamed Nat, is one of only 50 documented cases of Ambras Syndrome since the Middle Ages.

Before the disease was understood, sufferers were branded 'werewolves,' but the rare genetic condition is actually caused by a faulty chromosome.

"There were a few people who used to tease me, and call me monkey face, but they don't do it anymore," Supatra said."I'm very used to this condition. I can't feel the hair as it has always been like this. I don't feel anything."
Check out more photos below: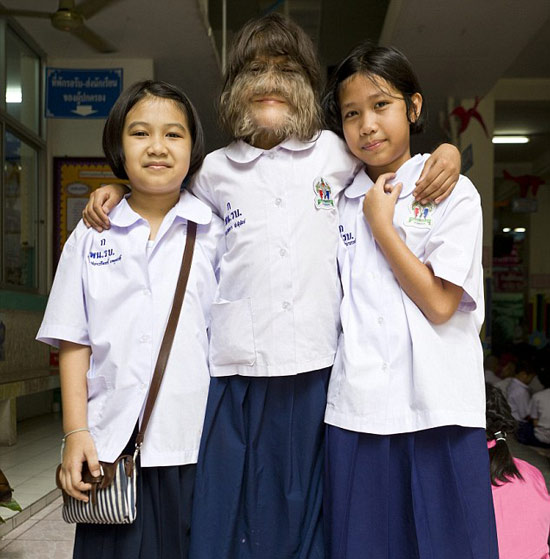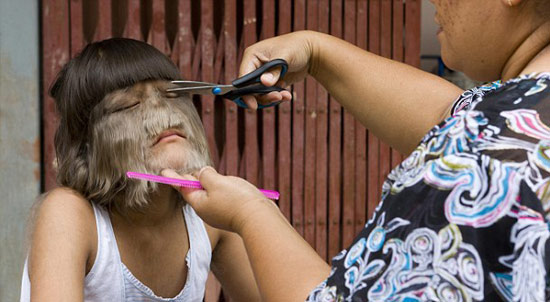 We know life has to be rough for this little girl….just imagine all the awful things the other kids at school say.
Kid: Look mommy…..it's Chewbacca from Star Wars!
Mother: Stop that Billy….it's just your classmate, Supatra. Now give her a hug and apologize.
Kid: I'm sorry. (Gives her a church hug while pretending to not be afraid)
Be the first to receive breaking news alerts and more stories like this by subscribing to our mailing list.