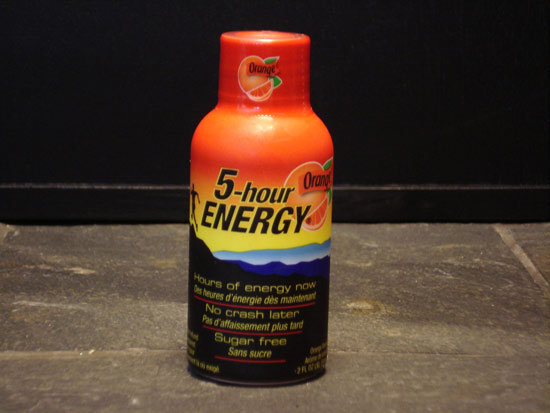 When overdoing it causes you to have liver problems…..
A 22 year-old woman recently landed herself in the hospital after consuming 10 bottles of 5-Hour energy drinks everyday for two weeks. (Woahhhh!!)
Read more below:
A woman looking for an extreme energy boost ended up in a hospital after binging on several cans of 5-Hour energy drinks, according to a Journal of Medicine Report.

The 22-year-old woman went to the hospital complaining of stomach pains, nausea, vomiting and a fever. The woman was run through a series of midsection scans that came back negative and she was sent home. But she returned later with worsening pain and a case of jaundice.

Doctors later diagnosed her with acute hepatitis, but were still stumped at the source — until the woman told doctors that she had been drinking 10 bottles of 5-Hour Energy drinks per day for the previous two weeks.

Health officials suspect the woman got too much Vitamin B3 — also known as niacin — from the drinks. One bottle of the drink contains 30 mg of niacin — well within safe levels, but doctors think when she was consuming 300 mg of niacin over an extended time it was causing liver problems. The woman fully recovered after her liver enzymes returned to normal.

What in the hell was this chick thinking??? She must of had some serious sh*t to do in certain amount of time……
Be the first to receive breaking news alerts and more stories like this by subscribing to our mailing list.